Ford Car Key Replacement and Lock Services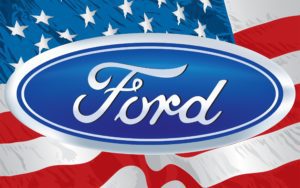 As mobile locksmiths, American Best's technicians are able to offer a great deal of convenience to customers. Rather than having to get your vehicle towed to the local dealership when you need Ford car key or ignition services completed, our technicians come directly to you.
By coming to your location our locksmith cuts out the need for an expensive towing trip to the local dealership. Our professionals bring all of the tools necessary to
complete services like Ford car key replacement and ignition repair right on site
. Contact us today and one of our friendly customer service representatives will be happy to dispatch a locksmith to your local immediately, or schedule a service time that works best for your busy schedule.
Ford Ignition Repair and Replacement Services
Many make and model vehicles have issues with ignition systems and repairs can be somewhat common. Ford model vehicles are not immune to the constant turning motion which can lead to the need for ignition repair or replacement. Specifically Ford Focus models made after 2006 are vehicles which we see a higher frequency of ignition repairs necessary when compared with other Ford models. The reason that these Ford models are more likely to require ignition repair is not only due to the turning motion of your key in the ignition, but also the quality of the ignition switch which is used during the manufacturing of the vehicle. Avoid the dealership and turn to American Best Locksmith to provide you with ignition repair or replacement without having to get your Ford towed to the local dealership. Contact us today to be connected with the professional nearest your location.
Ford Models which are serviced by American Best Locksmith include the following.

Fusion
F-150
Mustang
Fiesta

Explorer
Escape
Taurus
Bronco

Excursion
Escort
Crown Victoria
Many More…
 Ford Car Key Replacement and Remote Programming
Much more common then ignition repair or replacement, Ford car key replacement by American Best Locksmith also helps you to avoid costly towing charges to have service completed at the dealership location. Our locksmith comes directly to your location with all of the tools and parts necessary to provide you with Ford car key replacement right on site. Even transponder Ford car keys can be cut and programmed by our professional locksmiths right at your location! From a Ford Bronco 1996 to a Ford Mustang 2015, American Best Locksmith is the place to turn to for your Ford replacement car keys. Additionally, our technicians are also able to provide you with the convenience that remote access can bring. With a remote programmed to your Ford, you are able to lock, or unlock, the car door without having to use your key blade. Contact us today to speak directly with one of our technicians and see what options are available for your model and year Ford.
Ford car key and ignition services offered by American Best Locksmith include the following.

Remote programming
Car key replacement
Trunk unlocking

Ignition repair
Lock change
Emergency unlock

Computer reflash
Key duplication
Many more…
For a great number of make and model vehicles, turn to American Best Locksmith to provide you with automotive lock and key services. As mobile locksmiths, our technicians are able to come directly to your location to provide you with the automotive locksmith services that you need. By doing this, our locksmith cuts out an expensive towing fee which could cost you hundreds of dollars simply to get to the dealership's location. American Best Locksmith offers 24 hour emergency locksmith service in addition to appointments which can be scheduled same day, or weeks in advance. Contact us today to be put in touch with the professional closest to you who can provide you with answers to all of your service questions.