Toyota Car Key Replacement
For many years now, American Best Locksmith has been working closely with all Toyota vehicles. By performing professional Toyota car key replacement services for all years and models, you can be sure that no matter what type of auto locksmith service you require for your Toyota vehicle, our professionals will be able to solve your problem with ease.
Since there is such a wide assortment of different types of vehicle keys for Toyotas, you need to be sure that you're getting the right key for your model. A key may look identical but it could be equipped with different electronics, meaning that it actually may not work for your vehicle. You can call American Best Locksmith or your local dealer to find out exactly what key you need for your car. Whether you have lost or broken your existing key, or simply want a spare, we are only one phone call away. We offer the best Toyota car key replacement services around!
Toyota Models with Computer or ECU Reflash
If you have lost your keys for a Toyota model made between 1998 and 2004 the computer or ECU may have to be reflashed to program new keys to the car. This also applies if you only have a valet key and would like to get a new or additional key for the vehicle. For key replacements on these years of Toyotas, the dealer will install a new computer in your car at a cost ranging from $800.00 to $2000.00, they may tell you that is the only way to get new keys and that they are the only ones that can do this service, but in the majority of cases this is not true. At American Best Locksmith, we have the equipment needed to make Toyota car key replacements and also to reflash the computer to complete the necessary programming. The cost for us to provide this service ranges from $300.00 to $500.00. We perform our professional Toyota car key replacement services right at your location, so there's no need for towing services and the costly fees associated with such. There are some models that show ECU replacement or reflashing is necessary when in reality there is no transponder system used on that car, and replacement keys can be remade at a very reasonable price. Call American Best Locksmith today and we will come to your location, generate the new keys, remove the ECU, reflash and reinstall it, and then program the new keys to the car in a quick and convenient fashion.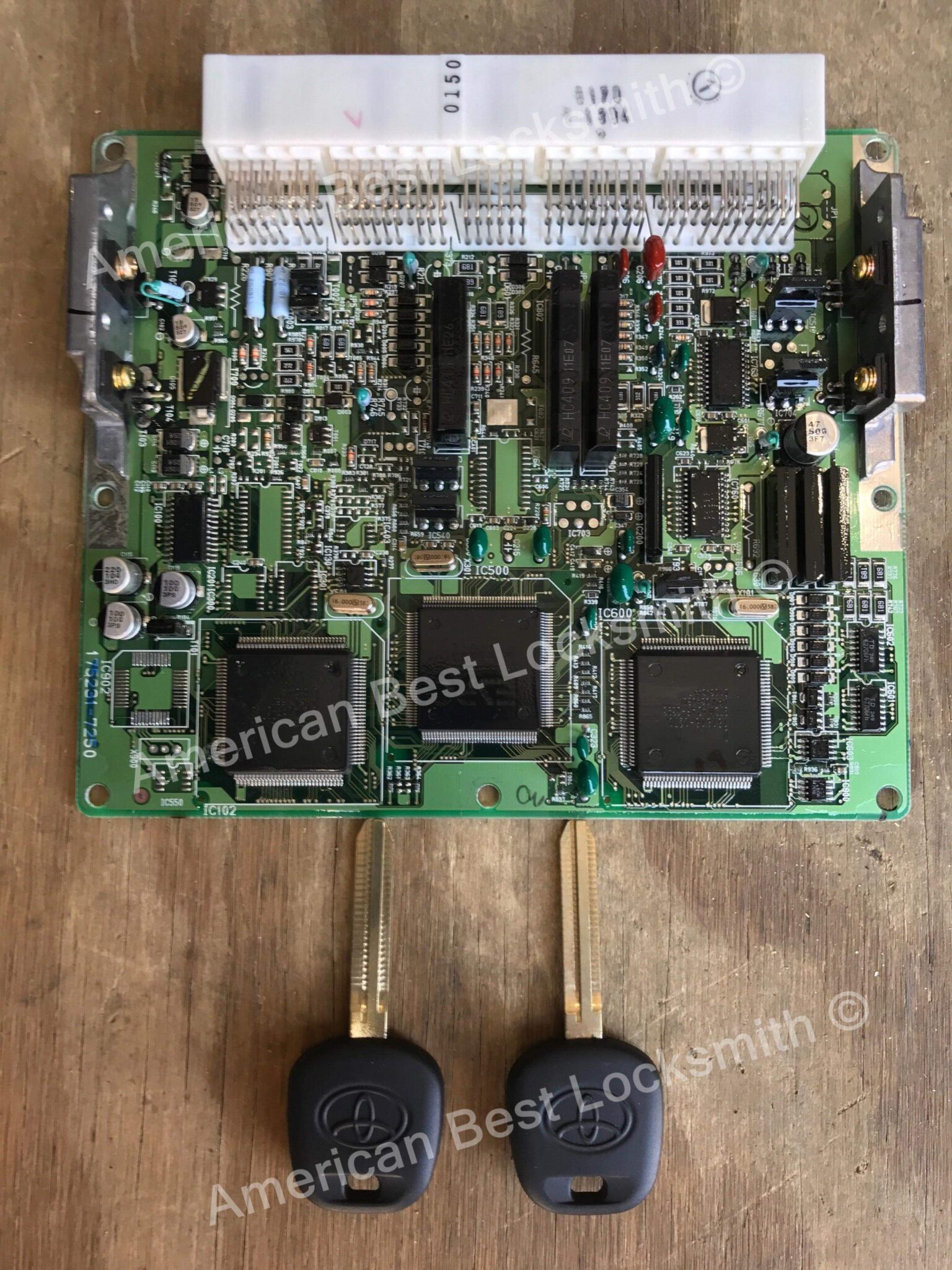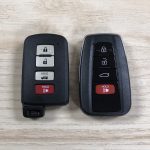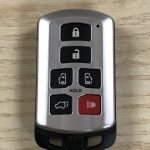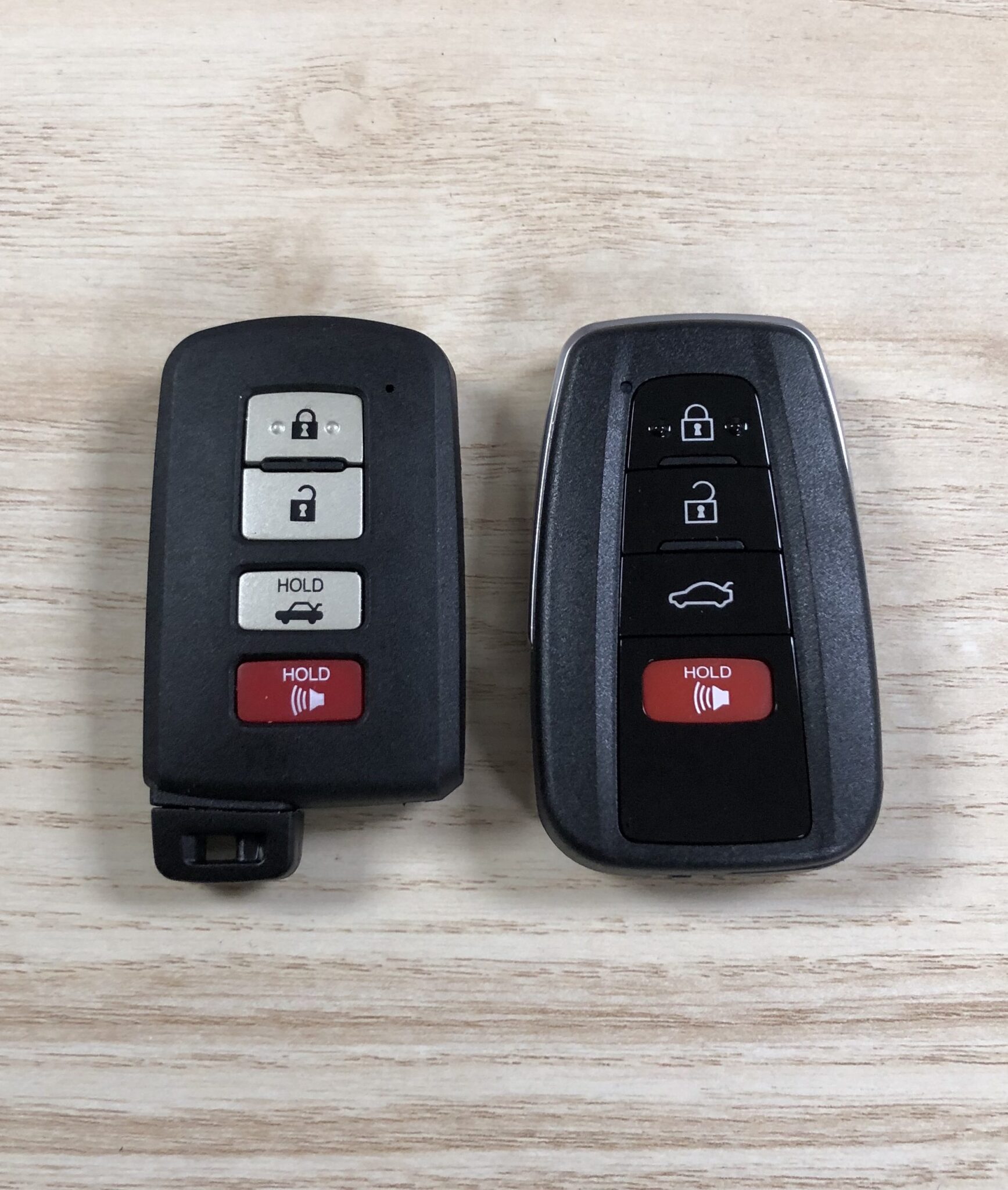 Toyota Push Button Start Keys
Toyota models that are equipped with a push-start button will use a smart key to start the vehicle. Many models have the benefits of the smart key feature; in fact, Toyota began introducing push start keys from early 2005 on their Prius models. Smart key feature allows you to unlock and lock your vehicle without even having to take your keys out of your pocket or purse. The smart key is also equipped with emergency key to unlock your door manually if the car remote battery is dead. Service for these keys costs between $250.00 to $350.00, including programming. This advanced fob uses an evolving security code that is specific to your Toyota vehicle. The system will unlock any door including the trunk when the fob is on your person. Smart keys require special programming to start your car, so if the key is lost call American Best Locksmith to have your new key delivered and programmed on site. Push-button start is a great and convenient feature that many vehicles have nowadays.
Toyota Ignition Key Replacement
Toyota models equipped with twist ignition keys can use either a transponder key or remote key. Replacing your car key used to be a simple and easy task. Getting a duplicate key meant simply taking the key to a local store that offered key duplication services. For modern vehicles, the story is much different. Toyota, like many other car manufacturers, now depends on computer technology to provide added security features for its keyless entry remotes. Sure, you can replace the ignition key, but the car will not start or you will not be able to defeat the auto alarm without the companion microchip. Call American Best Locksmith for all Toyota remote key replacement services.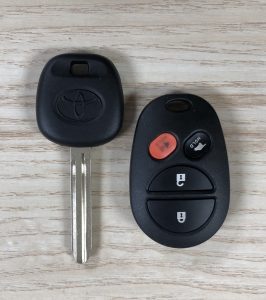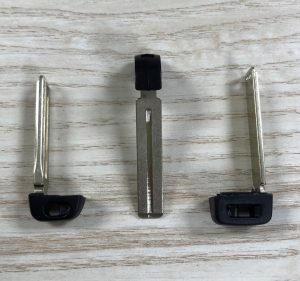 Emergency Auto Locksmith Services
Most of the time, when you find yourself in need of a Toyota car key replacement service; it is an emergency locksmith need. Whether you've locked your keys in your car, lost them, or experienced a key malfunction and find that your Toyota emergency key needs to be cut or replaced, majority of your Toyota car key needs require immediate attention. Thankfully, our auto locksmiths offer our Toyota car key replacement services 7 days a week, and with one quick phone call, you can have a professional technician at your side to provide, cut, and program the new key you need to get you on your way in no time. You don't need to tow your car to the dealer and over pay, simply call American Best Locksmith; we have all Toyota keys in stock. For the customers who are not in an emergency situation, have key to start the car, and need spare; you can visit our shop in the Philadelphia or Houston area and save on a mobile trip. Give us a call today to learn more about our trusted Toyota car key replacement services, as well as our service areas and in-shop services. Our customer service team is on standby eager to assist!