Delivering Full-Scale Security and Locksmith Services
Contact Our Philadelphia Locksmiths For Any Residential, Commercial or Auto Lock-Outs
Lost your car keys? Locked out of your car? Need a business security upgrade? One of our emergency locksmith technicians can help! At American Best Locksmith, we can assist you with all your security needs. Our highly experienced technicians offer essential keys and locks-related services for automobiles, residential and commercial properties, including but not limited to key replacements, lock repairs, and installation of cutting-edge locks and security systems, such as commercial locks and keypad operated locks.
Expert Auto Locksmith
Our team of emergency locksmith technicians is here for you with fast response times, quality products, and exceptional customer service. Whether you find yourself in a lockout emergency or simply need to replace your keys, give our car locksmith a call. Our auto locksmith team has built our stellar market reputation based on our top-of-the-line services, which are delivered with integrity, excellence, strong client commitment, and professionalism.
Residential And Commercial Locksmith
For our neighbors in any of the cities we service, our residential locksmith experts provide comprehensive home security solutions to ensure your home and your family stay safe. Our prompt and professional services range from key duplication, house lock rekeying, state-of-the-art lock installation and more.

And as members of our business community ourselves, we understand that your company's security is directly tied to your success. Our commercial locksmith technicians have the experience and skills to ensure the protection of your irreplaceable employees and assets. From the front gate to the back door, your facility's security is in good hands. We are a trusted and BBB accredited residential and auto locksmith service provider with an A+ rating, serving clients for more than a decade now.
Best Locksmith Solutions—You Can Count on us!
At American Best Locksmith, we understand that a lockout or car key replacement emergency can occur at any time and completely disrupt your life. Therefore, we have our experienced and trained emergency locksmith staff at your service 12 hours a day, 7 days a week, 365 days a year. This ensures that no matter when you get locked out of your car, home, or your office and need a mobile locksmith, you never have to wait for sunrise to get assistance.

Our goal is to make sure you feel safe at home, in your car, or at the office, so our focus will always be on providing you with an emergency locksmith experience that is unparalleled to any other. To us, this means receiving the best quality and value in lightning fast time. All of our auto, residential, and commercial locksmith experts know that your time is valuable and your safety is irreplaceable. Contact us at any time, and our expert locksmith will be there to help you with the highest level of service and the shortest wait time possible.
Licensed and Insured Technicians—We Are A Name You Can Trust
We have a team of fully insured and licensed locksmith technicians. All of our emergency locksmiths have gone through extensive training and thorough background checks before joining our team, so you can rest assured that we're able to install, repair, and replace any lock to your full satisfaction, without any compromise. Our mobile locksmith experts can cut and program any car key, smart key, or keyless remote, using the latest methods and technologies in the locksmith industry. We only carry top-quality locks, key cutting machines, and programming tools to perform expert car key replacement services and locks replacement services on-site whenever you need us.

Our goal is to deliver effective and reliable locksmith services with a peace of mind that you, your loved ones, and valued employees are always safe and secure. From assisting you with car key replacement, auto lockout emergencies or lock replacement services for commercial or residential properties, our expert locksmith professionals have developed the best possible security plans to keep your premises well-secured with the ability to address all your security challenges and goals with exceptional service and skill. And that's a promise our expert locksmith vow to keep.
So, what are you waiting for?
If you need a car key replacement, you have a lockout emergency, or want to install new locks in your home or office, contact our locksmith experts today. Our mobile team of experienced and trusted locksmith technicians will be at your assistance right away for all your security needs. No matter where you are are, our car locksmith is only a phone call away..

Expert Auto Locksmith for Car Key Replacement

If you need a car locksmith then our expert auto locksmith is standing by. One of the most common places to lock yourself out of is your car. We have a mobile locksmith who can help. Our emergency locksmith can be quickly deployed to your area to help you get back inside. Our car locksmith can assess the problem and make a solution that will get you back inside your car. Our mobile car locksmith technicians travel in service units filled with a myriad of car keys, key cutting machines, and programming tools to perform expert car key replacement services on-site, right at your vehicle. Whether you need assistance with a replacement key, a duplicate key service, an auto remote programming service, key programming or even ignition change, American Best Locksmith is the choice to make.If you need a car locksmith then our expert auto locksmith is standing by. One of the most common places to lock yourself out of is your car. We have a mobile locksmith who can help. Our emergency locksmith can be quickly deployed to your area to help you get back inside. Our car locksmith can assess the problem and make a solution that will get you back inside your car. Our mobile car locksmith technicians travel in service units filled with a myriad of car keys, key cutting machines, and programming tools to perform expert car key replacement services on-site, right at your vehicle. Whether you need assistance with a replacement key, a duplicate key service, an auto remote programming service, key programming or even ignition change, American Best Locksmith is the choice to make.

Looking for an expert locksmith in Philadelphia? You've come to the right place. The skilled locksmith technicians American Best Locksmith has you covered for any Philadelphia locksmith services you may need. We are a trusted, mobile locksmith company that has performed unparalleled lock service, car key replacement, and commercial locksmiths throughout Philadelphia and the surrounding areas for over 10 years. Accidents can happen at any time, which is why our locksmith technicians are available on weekends and holidays to ensure that there's always an expert locksmith in Philadelphia when you need one most! You can experience our expertise at our one-of-a-kind service shop or we'll come right to you, wherever you may be.

Whether you're in need of an automotive, commercial, or residential locksmith service, we at American Best Locksmith in Philadelphia are here to help you. Not only do our top locksmiths offer extraordinary quality in every lock service, but you can be confident that when you choose us, you're getting the best customer service of any mobile locksmith in the Philadelphia area. American Best Locksmith has the most advanced, leading automotive equipment available on the market today. With our top-of-the-line equipment and technical knowledge, our Philly locksmith can complete even the most sophisticated auto locksmith services with ease, including transponder key services! Since we provide our customers with a mobile locksmith service, we will save you time and money by making your car key right on the spot without costly trips to the dealership.

The next time you need a locksmith service at your home, business, or car, don't panic. Thanks to the complete mobile lock services of our expert emergency locksmith in Philadelphia, it doesn't have to ruin your entire day.
Commercial Locksmith Services

It's also possible for you to lock yourself out of your own business. In this case, you may need an emergency locksmith. Our locksmiths can quickly come to your business and assess the problem. No matter what kind of lock it is, our commercial locksmith can get you back inside. Our commercial locksmith is also capable of providing other locksmith services like changing the locks, fixing lock jams, rekeying, and other solutions. Don't watch your profits dwindle. Call our commercial locksmith to get back inside your business.

Philadelphia Commercial Locksmith Services

At American Best Locksmith, we're proud to offer the best commercial locksmith services in Philadelphia. Our commercial lock and key experts are able to assist you with even the most difficult locksmith services for your business. Our locksmith technicians are skilled in handling commercial requests involving master key systems, panic devices, push bars, combination/keypad locks, commercial lockouts, and much more! And implementing our secure commercial practices in your business prior to an emergency can prove to be vital in protecting crucial client and merchant information, and valuable company assets.

Our Philadelphia

commercial locksmith

experts can come to you on-site and complete a comprehensive security inspection to highlight any flaws in your business' security. From the findings of this security inspection, your commercial locksmith service provider will prepare a list of recommended services that will improve any weaknesses your current system may have. For example, if our specialist finds that your company has a high turnover rate, he may recommend getting your locks rekeyed regularly to prevent anyone who is not authorized inside your building from having access. This service option keeps the existing hardware on the door, but changes the pins within the lock, rendering the previous key ineffective.

Are you looking for an even more secure option? Our commercial locksmith technician may recommend purchasing a high-security lock that features restricted keys that can only be duplicated when presented with a special authorization code, helping you keep unwanted copies from being made. Give our customer service team a call today to have one of our commercial locksmith technicians discuss which services may be right for your specific business needs. You can even send us a picture of your current security devices, and our locksmith will be able to provide you with service options while providing accurate, transparent pricing remotely.
Residential Locksmith Services

We also have a residential locksmith ready to help with all of your needs at home. Locked out of your home? Our residential locksmith can get you inside. Need your locks changed? Then our residential locksmith can quickly change them out. Whether you need an emergency locksmith to quickly respond or just a mobile locksmith, we can help.

Residential Philadelphia Locksmith Services

At American Best Locksmith, we have a dedicated team of residential locksmiths in Philadelphia who can assist you in keeping your home as secure as possible. Our locksmiths understand that protecting your loved ones and personal property is extremely important, which is why we offer the best 

residential locksmith services

 in Philadelphia, using the latest technology and locks. Our residential locksmith technicians can assist you with an extensive range of home locksmith services, including but not limited to, lock changes, re-key services, smart locks, and emergency lockouts. Today's smart lock technology can be operated from a smartphone or other devices to offer you ease of operation without having duplicates of your keys in circulation.

Not only is it important to keep your home secure from intruders, but you need to be certain that those inside your home are people you can trust. That's why at American Best Locksmith, our residential locksmith experts are licensed and insured. All of our Philly locksmiths have completed thorough background checks prior to the start of their employment with us. As a result of our safety precautions and years of experience in the field, you know you're selecting the most reputable, professional locksmith company in Philadelphia when you call American Best.

If you're experiencing an issue with a broken or finicky lock, give us a call right away! One of our top priorities here at American Best Locksmith is ensuring that we have a stock of all necessary locks to perform your residential locksmith service in a timely, same-day manner. Not only do we replace locks, but we can also repair damaged locks and extract broken keys and foreign objects from keyways as a more cost-efficient alternative. Be sure to speak with one of our customer service representatives today to see which type of residential locksmith service would work best for you.

We understand that your home needs to be secure at all times. Our emergency locksmith specialists are always on-call throughout the day to quickly assist you with your Philadelphia residential locksmith needs, so you can count on our locksmiths to promptly assist!
Our Quick & Responsive Residential and Car Locksmith are Here to Help

When you need an expert locksmith, we're the ones to call. Call us to learn more about our locksmith services today.

Emergency Locksmith in Philadelphia

We also offer mobile emergency locksmith services. When you need a 

locksmith in Wilmington, DE

 or Philadelphia who can respond to you quickly no matter where you are, choose our 

best emergency locksmith

. As soon as you inform us of your emergency, our emergency locksmith will spring into action. Our locksmith technicians will have everything they need to fix your problem, so you can return to your normal life as soon as possible. If you accidentally locked yourself out of your car, then our emergency car locksmith can get back behind the wheel. If you've locked yourself out of the house, then our expert residential locksmith can help you, or our emergency commercial locksmith can help you and your employees get back to work whenever you're locked out of your building.
Philadelphia Locksmith Shop

American Best Locksmith is proud to welcome you to our local, Philadelphia locksmith shop! For over ten years, we have been providing Philadelphia and the surrounding areas with our expert mobile locksmith services, and we're thrilled to now offer all of your lock-and-key-service needs in-shop as well. You can now visit our neighborhood locksmith shop and showroom located at 

2324 Margaret Street Philadelphia, PA 19137

 and get a variety of professional locksmith services completed at affordable prices. Our car locksmith technicians are able to provide car key replacement, duplication, programming, and cutting services that are second-to-none.

In need of a quick rekey service? Stop by our shop, and we'll be able to key your locks in-person for you in no time at all. Our locksmith showroom is conveniently located in Philadelphia, featuring a comfortable and welcoming environment, as well as numerous amenities as you wait for your lock and key services to be completed. When you need the locksmith Philadelphia counts on for residential, commercial, automotive, and emergency services, you call American Best Locksmith. Our Philadelphia locksmith services experts go above and beyond to ensure our customers are completely satisfied with the services they're receiving.

We'd love to have you stop by our locksmith shop! 

All in-shop service is by appointment only

, we ask that you please call us an hour prior to when you'd like to visit. Our technicians work both in-shop and out in the field providing mobile, emergency locksmith services, so we wouldn't want to miss you! Our shop hours are as follows:

Locksmith Store Hours Mon-Sat:

 10AM-5PM EST

Sun:

 Closed

Mobile Service Hours Mon-Sat: 

8AM – 9PM EST

Sun: 

9AM-7PM EST
In-Shop Auto Locksmith Services

At American Best Locksmith in Philadelphia we know how stressful and time-consuming finding yourself in need of an auto locksmith can be. To better serve you and alleviate the stress of the situation, our car key replacement services are available in-house and in our traditional mobile fashion as well. When you're still able to drive your vehicle and are in need of auto locksmith services, we recommend coming to our car key shop for service so that you can avoid dealership service costs. Our car locksmith specialists have undergone thorough training and are able to perform a plethora of auto locksmith services.

We always recommend making sure that you have a spare key handy for your vehicle in case you find yourself in a lost key situation. At the very least, having a spare key on hand can guarantee you won't end up stranded at your last location. If you would like a spare key, we can provide, cut, and program a duplicate car key for your vehicle in no time at our shop. Our top technicians can assist you with a wide variety of auto locksmith services, including but not limited to:

Auto Key Programming
Key Duplication
Car Key Replacements
Auto Remote Programming
Smart Key Programming
Keys Cut by VIN Number
Transponder Programming*
Ignition Repairs and Replacement
High Security Key Cutting
Much More!

*Transponder keys are a great security feature found on a majority of makes and models of vehicles. A transponder key is equipped with a transponder chip that transmits a radio signal to the car's immobilizer and allows the vehicle to start. This process keeps thieves from being able to start your vehicle with cloned keys that aren't programmed. Our Philadelphia locksmith shop auto technicians are able to program transponder keys and remotes for all makes and models of vehicles! While you're here you can browse through the many varieties of automotive remotes and accessories  found in our car key shop.
The Philadelphia Locksmith Shop You Can Trust

American Best Locksmith Philadelphia is equipped with a team of professional locksmith technicians that you can trust to always get the job done. When you rely on our Philadelphia locksmith shop with your commercial or residential locks, you are entrusting them with your security.  When you need a Philadelphia auto locksmith that's not only licensed, insured, and bonded, but one you can truly count on, American Best Locksmith delivers.

Our locksmith shop features a wide variety of residential and commercial lock products and displays, so you can select the lock that best matches your needs. Our in-shop professionals can rekey your locks and provide you with key copies in a quick and efficient manner. Or if you find yourself in need of a safe service, our safe specialist is able to provide opening services, combination changes, and lock changes. Our locksmith experts are able to supply you with a great deal of lock and key products and services including but not limited to:

High Security Locks
In-Shop Lock Re-Keying
Access Control System
Master Key Systems
Door Closers
Commercial Locks
Push Bars and Exit Bars
Safe Services
And Much More!

Our car key replacement services are the most reliable and affordable around! When you need residential and commercial security assistance, the expert mobile locksmiths at American Best Locksmith are the ones to call, while our in-shop technicians are only a short drive away. Call us at (215) 330-4900 for professional Philadelphia locksmith services. We can't wait to hear from you!
The Best Locksmith Services
American Best Locksmith provides top-quality auto, commercial, and residential locksmith service in Philadelphia. Our technicians in these areas are all certified, licensed locksmiths with the skills needed to uphold the American Best reputation and deliver our trusted expertise to wherever individuals and families need us most. In addition to our home base in Philadelphia, we proudly service four other cities for all your locksmith needs. If you're looking for a commercial locksmith in Houston, a mobile locksmith, a residential locksmith in Brooklyn, our emergency locksmith experts are here for you. Like any of our other locations, our locksmith service in Los Angeles is unparalleled to any in the area, utilizing the industry's leading innovations in security and lock and key systems. At American Best Locksmith, we pride ourselves in providing high-quality service that's quick and affordable because we know life can't wait. Below are some of the services and features that you can expect from each of our expert locksmith.
Our Philadelphia Locksmiths Are Ready for Any Residential, Commercial, or Auto Lock-Outs
Lockouts can happen at any time in Philadelphia, and they can waste both energy and cause stress. It could be a big day at work, but now progress encounters a delay because of a broken lock. You might have forgotten your keys inside the house and are now stuck outside. Even car keys can encounter problems when the battery runs out or the system suddenly shorts.
The good news is that American Best Locksmith is always available to serve you in Philly. We're available anytime if you need an emergency locksmith or expert lock service. We handle repairs for both commercial and residential properties. We also do car key replacement and upgrades for any lock.
We Provide:
     

Residential Services

     

Commercial Services

     

Auto Services

     

& More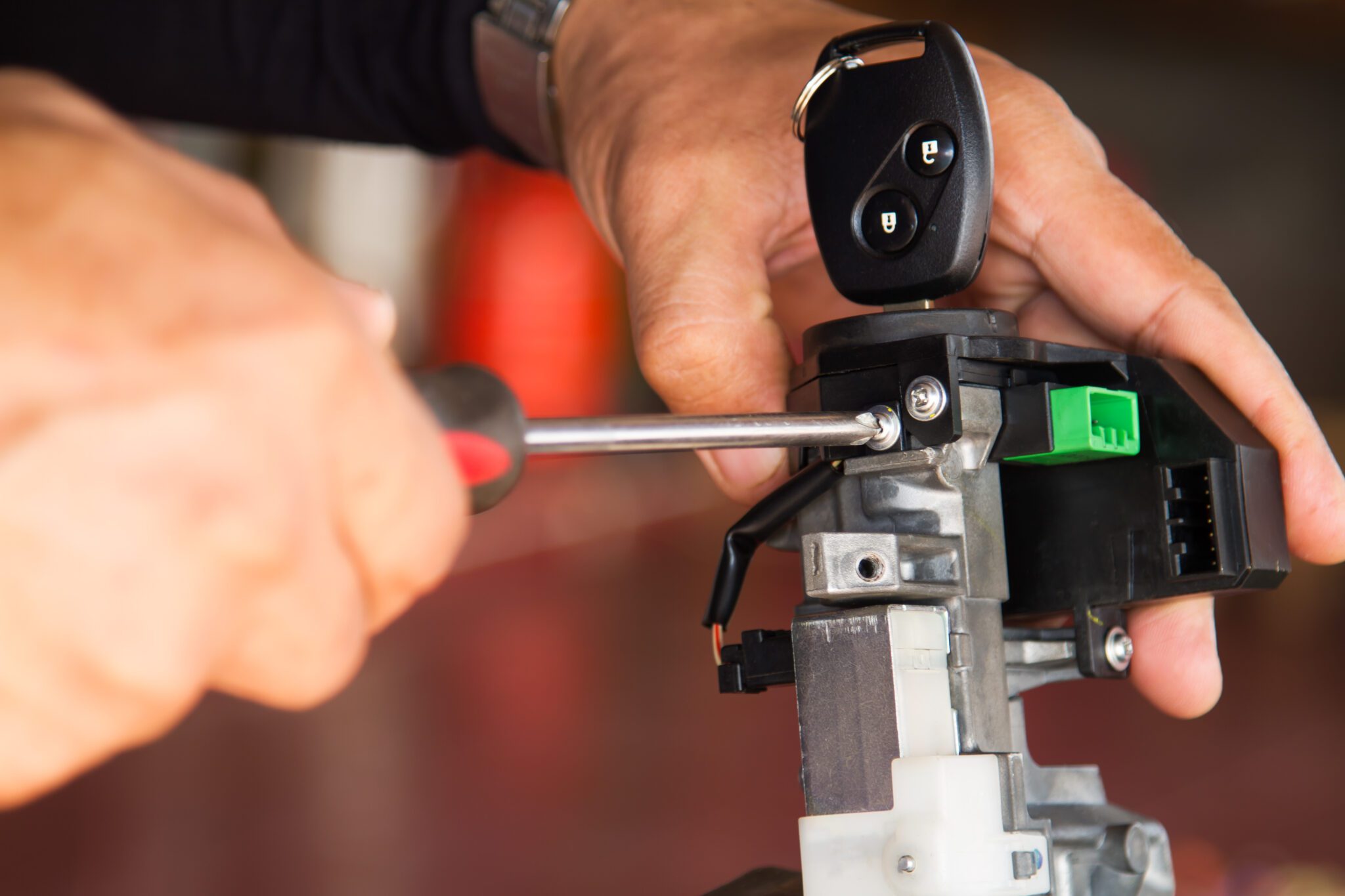 Our locksmiths are some of the best Philadelphia has to offer. Some of the experts and the services they provide include: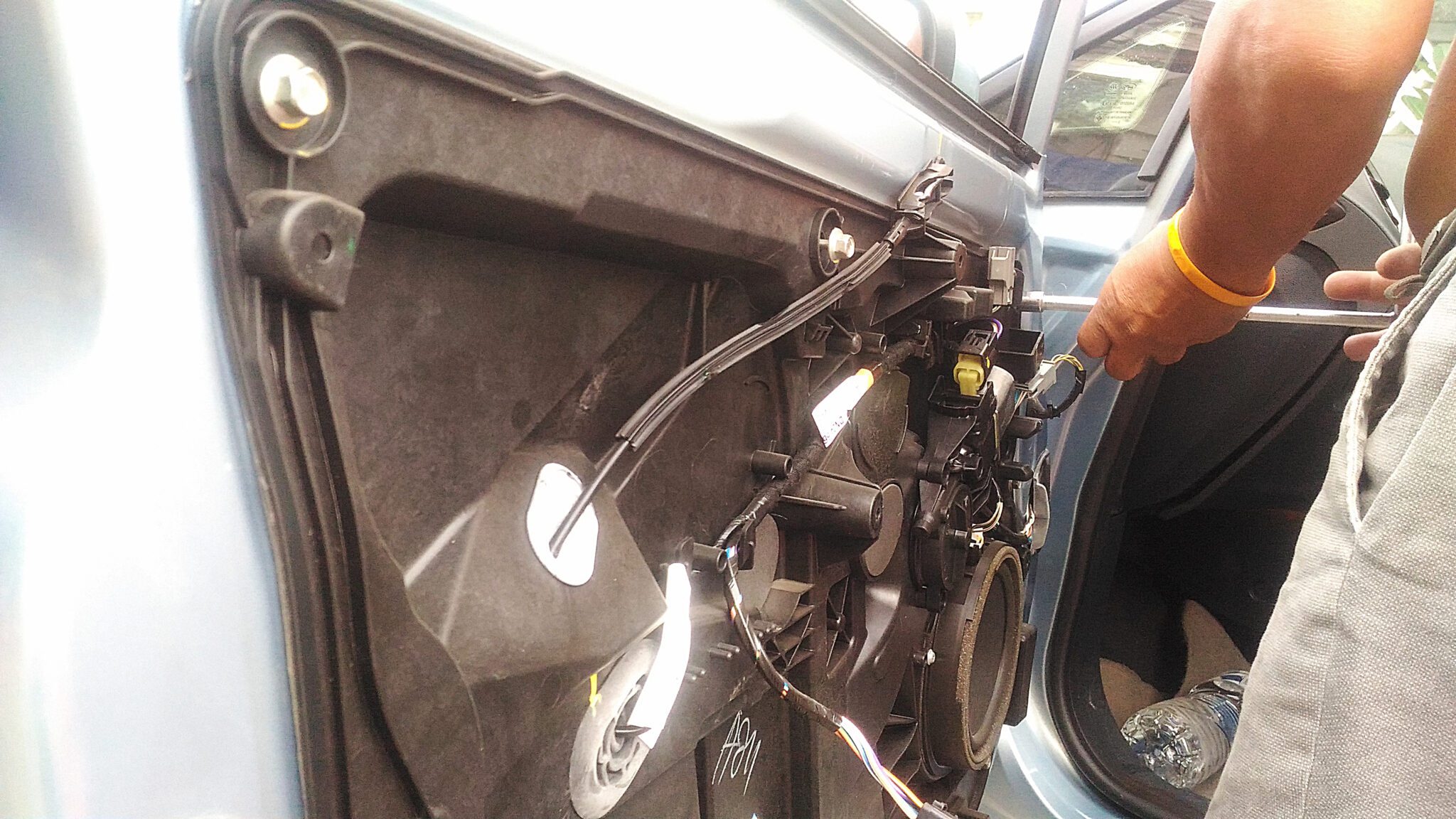 Auto locksmith:

Our auto locksmith in Philadelphia can help with car key replacement or open a lockout in case of an emergency.

Mobile locksmith:

Our mobile locksmith experts know how to handle the latest lock technology. We have the best tools for programming, cutting, and servicing the latest locks in Philly.

Car locksmith:

Our car key locksmith can handle various issues that automobile owners face. They give prompt and fast lock service that only an expert in Philadelphia can provide. Contact us for

Toyota key replacement

and more.

Emergency locksmith:

Our emergency locksmith is available at all times to prevent you from getting locked out. They can travel fast to any location in Philadelphia. You don't have to worry about waiting for a car key replacement or commercial lock service.
No matter what you need, our team is here to provide. We have the best team in Philly that can handle any issue. Contact us today if you need our services.