Honda Car Key Replacement
If you've unfortunately lost your Honda car key, you may find yourself in a frantic panic trying to relocate your keys, but trust us there's no need to worry. Before, a lost car key situation would mean getting a pricey towing service, and paying high dealer fees to get a car key replacement, but thanks to American Best Locksmith, the times have definitely changed. We work to provide Honda car key replacement services on a daily basis and have truly become experts in the field. Our car key technicians travel in mobile service units filled with a wide variety of tools and materials to provide, cut, and program Honda keys for all years and makes on the road today in a convenient, mobile manner. Regardless of if you need assistance with a smart key replacement, transponder or remote key, or even emergency key cutting, American Best Locksmith is here to help. Our Honda car key replacement services generally range from $150.00 to $275.00 depending upon the type of key required for service as well as the time and distance traveled to perform service on-site. Our Honda car key services are available in and within a 30-mile radius of all locations we service to ensure availability whenever you need us most! To learn more about our services and locations served, please feel free to check out our
Service Areas Page
. If you have any further questions or require more information regarding Honda key replacement services, please feel free to submit a contact form on our website or give a call to speak to our customer service team, we're more than happy to help!
Honda Car Key Services Offered
Honda Car Key Replacement
Honda Car Key Duplication
Honda Car Key Programming
Honda Emergency Key Replacement
Honda Lost Key Replacement
Honda Broken Key Extraction
Honda Transponder Key Programming
Honda Smart Key Replacement
Honda Remote Programming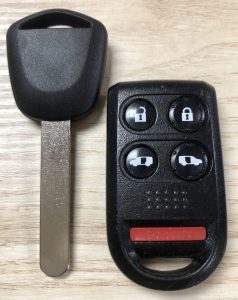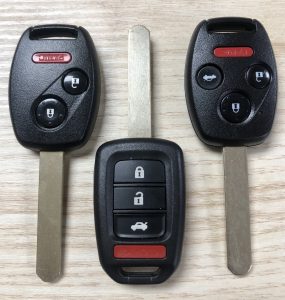 Lost Honda Car Key Replacement Experts
At American Best Locksmith we're proud to offer a plethora of Honda car key replacement services. Our expert technicians have completed countless training hours in the field to perfect their craft and ensure that all services are completed professionally and efficiently. From the year 1996 and on, Honda started utilizing transponder-equipped keys as an anti-theft method. These keys operate through radio frequencies that are transmitted between a chip in the key and the immobilizer system located in the vehicle. This secure system prevents anyone from starting the vehicle with a copied key or foreign object; if the transponder is not detected, the vehicle will not start. In order for a transponder key to work with the vehicle, it needs to be programmed by a trained professional. The programming is one of the most important parts of a lost Honda car key replacement service. The auto locksmith team at American Best Locksmith is able to provide high-quality, cost-effective Honda car key replacement and programming services to get your wheels back on the road as soon as possible. In addition to transponder keys, Honda vehicles also come with handheld remote keys, and push-to-start keys. These keys are also equipped with transponder chips that require programming, but they also have a few other high-tech features to them. Remote keys and push-to-start fobs boast lock, unlock, alarm, and trunk buttons to offer you the utmost convenience when using your vehicle. What sets the push-start fob, or smart key, apart from the remote key is the method in which you start the vehicle. With the remote key, you still need to insert the key into the ignition and turn it in order to start the car. With the smart key, you can simply keep the key pocketed, walk up to the vehicle, unlock the door by pulling the handle, enter your vehicle, put your foot on the brake, and press the push-to-start button on the dashboard to start the car. How easy is that?! Anytime you find yourself in need of expert, lost Honda car key replacement and programming services, American Best Locksmith is the only call you need to make, contact us today, we're here to help!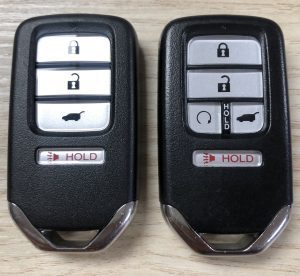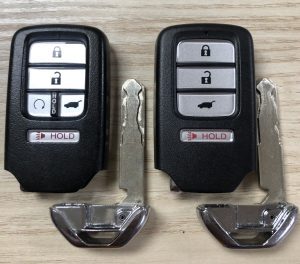 Honda Emergency Key Services
If your Honda vehicle features a push-start ignition, then you're carrying around a smart key that is even smarter than you think. Hidden within Honda push-start fobs are secret, little emergency keys that slide out of the key when a small button or switch is pressed on the fob. The purpose of this key is to provide you with manual access to your vehicle in the event that you ever experience a key malfunction or battery failure. It is highly important to ensure that this key is cut to your vehicle, so you can utilize it if the need ever arises. If you discover that your emergency key is not cut or you need a new one provided and cut to your vehicle, you can certainly count on American Best Locksmith for that as well. Our service technicians have all the materials and tools needed to provide and cut replacement emergency keys to your vehicle. Call us today for assistance!
Honda Ignition Repair and Replacement Services
As great of a vehicle Hondas are, they do suffer from one common flaw across all models: ignition failure. Your Honda's ignition is composed of multiple, small wafers that must line up with the cuts of the key in order to unlock and engage the ignition (coupled with detection of the key's transponder chip). Over time, the wafers within the ignition can become worn or damaged and will no longer engage with the key, unfortunately this is a common occurrence amongst Honda vehicles. Thankfully, the experts at American Best Locksmith are trained to deal with ignition malfunctions and can assist you with a myriad of Honda ignition repair and replacement services. If you ever find yourself stranded somewhere in an ignition failure scenario, our mobile Honda ignition experts can come out on site to rebuild or replace your ignition. Never worry about towing your vehicle in order to get service, we can come right to you to get your car back on the road. Be sure to reach out to us to learn more about our ignition services, we're here to help!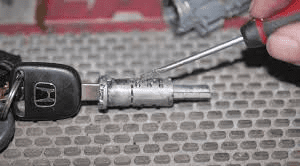 Honda Vehicles American Best Locksmith Services

Other Vehicles American Best Locksmith Services