Audi Car Key Replacement
Losing your Audi car keys can be a very tiring and stressful situation. Not only are you without your vehicle, but now you face the process of finding a qualified Audi car key replacement specialist that can assist you. Thankfully, American Best Locksmith is here to help, regardless of if your Audi car key is lost, stolen, damaged, or locked inside of your vehicle, we can handle the job! Your Audi smart key is highly sophisticated and contains advanced technology that requires a skilled and professional locksmith company for Audi car key replacement, duplication, and programming. Never again will you have to worry about the difficult task of locating a reliable Audi auto locksmith, American Best Locksmith has experts on standby ready to assist you at a moment's notice with your service needs. Audi car key replacement generally ranges from $300-500.00 to replace and program a lost or damaged set for your vehicle. This pricing depends upon the type of key required, the programming process, and the distanced traveled to your service location. If you require an exact quote for service, we ask that you please call or email our office to go over service options to guarantee that we understand all that needs to be completed prior to providing a price.
Audi Car Key Services Offered
Audi Car Key Replacement
Audi Car Key Duplication
Audi Car Key Programming
Audi Lost Key Replacement
Audi Broken Key Extraction
Audi Transponder Key Programming
Audi Smart Key Replacement
Audi Remote Programming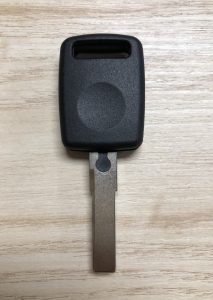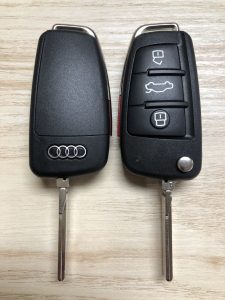 Audi car key replacement services can be difficult to locate because they require trained professionals who have the capabilities to cut and program the high-security keys that Audi vehicles utilize. The most challenging aspect of Audi keys is the programming. Most Audi models made after 1998 are equipped with high-security keys and a transponder chip that needs to be programmed to the car's computer in order for the key to start the car. Newer-model Audi vehicles are equipped with smart keys that are extremely sophisticated and require a trained hand to ensure service is completed properly. Only specialized locksmith experts with state-of-the-art equipment and top-of-the-line software can achieve successful Audi transponder and smart key programming. American Best Locksmith is that expert for you. Our Audi key replacement experts travel in mobile service units filled with all the tools and materials needed to complete your Audi car key replacement, programming, or duplication service on-site in a convenient manner.
Audi Lost Car Key Replacement
When you're in need of a reliable and credible locksmith specialist for your lost Audi car key replacement needs, the only call you need to make is to American best Locksmith. Our car key professionals have completed thorough training and certification programs to guarantee our expertise in the field. We're able to provide, cut, and program keys for practically every Audi vehicle on the market today. We take great pride in our ability to accommodate our valued customers with advantageous service options such as mobile lost Audi car key replacement services and convenient in-shop services in Philadelphia to help you save time and money in comparison to a trip to the dealer. Often times a lost Audi car key predicament is a daunting task that requires towing, astronomical service costs, and waiting days on end for the dealership to complete your service needs. With American Best Locksmith, you can count on speedy, same-day services at prices much more affordable than the dealership. Say goodbye to waiting days or even weeks to get your vehicle back on the road, and say hello to the expert Audi car key replacement team at American Best Locksmith. We're always here to help!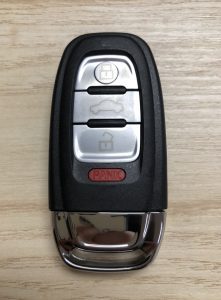 Mobile Audi Car Key Replacement Service
One of the most beneficial aspects of calling American Best Locksmith for your Audi car key replacements needs is the fact that we offer you the convenience of service right where your vehicle is located. This sets us aside from dealerships that will require you to tow the vehicle to their location for service, thus costing you even more in service costs. In addition to costly service fees, car key replacement at the dealership can end up taking days to be completed. We understand how stressful Audi key predicaments are and the burden they have on your wallet, which is why we aim to make your service experience as easy as possible. Our mobile Audi car key experts will arrive on site to your vehicle in a timely manner with all the tools and equipment needed to quickly and efficiently complete the job at hand. Whether you're in need of a quick trunk lockout service or have completely lost your keys, our mobile Audi car key experts are ready to help with same-day services. Our mobile Audi car key replacement services are available in and within a 30 mile radius of: Philadelphia, PA; Wilmington, DE; Los Angeles, CA; and Houston, TX. Never hesitate to reach out to us for assistance with your Audi car key predicaments, our team of specialists are ready to assist you with Audi transponder keys, push start keys, flip remote keys, emergency keys, you name it! Give us a call or send us an email for more information on our professional services, we'll be more than happy to help.
Audi Vehicles American Best Locksmith Services
Audi A1
Audi A2
Audi A3
Audi A4
Audi A5

Audi A6
Audi A7
Audi A8
Audi Q2
Audi Q3

Audi Q5
Audi Q7
Audi Q8
Audi R8
Audi RS3

Audi RS5
Audi S3
Audi S4
Audi S5
Audi S6

Audi S7
Audi SQ5
Audi TT
Audi TT RS
Audi TTS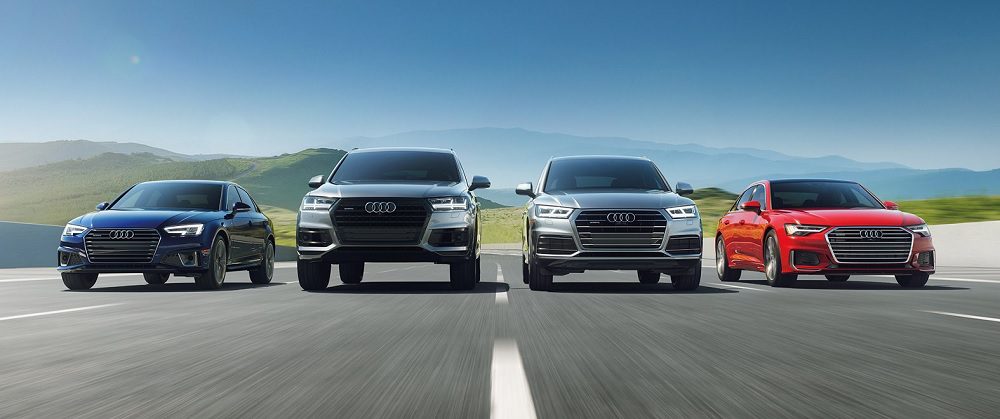 Other Vehicles American Best Locksmith Services