Locksmith Service Locations
Why Call a Locksmith?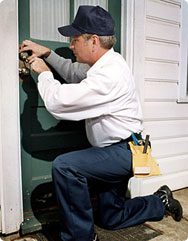 The possibilities as to why you would need to call a locksmith are endless, but one of the most common reasons American Best Locksmith is called so frequently is because of home, business or automobile lock outs. It has happened to all of us at one time or another, you shut the car door just … read more
Thanks for a job well done!
My wife and I bought our first home recently and didn't trust the door locks and keys which the previous owner gave us. How many duplicate keys could be floating around without us even knowing? So we called American Best Locksmith and their guy changed out all of our locks and cut new keys for us. He did a wonderful job. Just wanted to say thanks!

A quick thanks
Just want to say thanks to Jim the best locksmith I have ever met, I locked my keys in my car while it was running the other day I was really low on gas so I started to panic but when I called American Best they sent out Jim who arrived in record timing and opened up my door right away. He even brought some extra gas so I could make it to the station without running out. Thanks Jim!
All Testimonials
How it works
Locksmith News and Alerts
March 2014 – Los Angeles Locksmith

Los Angeles Locksmith is the only locksmith you will ever need in the city of angels, open 24 hours a day 7 days a week with the only local licensed, insured and bonded professional technicians. … read more

March 2014 – Car Locksmiths Offer a Range of Help

When you are having issues with your ignition or vehicle key, you may assume that a trip to the car dealership or auto mechanic shop is going to be necessary; however this is not necessarily … read more
All News and Alerts