Replacement Car Keys from a Mobile Locksmith
Losing your car keys can be extremely frustrating. Along with hassle of not being able to use your vehicle you can face a large towing and labor charge from the dealership to have it replaced. However by choosing a mobile locksmith for mobile car key replacement you can save money while also making the whole ordeal a lot more convenient for yourself. 
When you
lose car keys
, a professional mobile locksmith will be able to come out to your location to make you a new set right on the spot. By doing this you are cutting out any additional towing charge that may be incurred by having to get to the dealership. Since many mobile locksmiths offer response times that are as low as 30 minutes, a customer can also save a great deal of time by having this locksmith come to them to complete the service.
Types of Mobile Car Key Replacement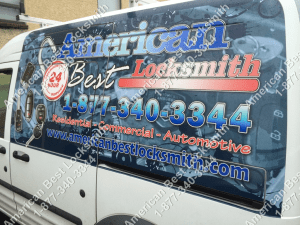 There are mainly two different types of car keys that mobile locksmiths have to replace. In older model vehicles there is no additional security inside of the key itself. This allows the locksmith to easily provide mobile car key replacement by getting the key code from the vehicle's manufacturer and then cutting the new key using this information. This is an easier car key for a locksmith to replace because they do not have to worry about programming the key to the car and can focus solely on making the correct cuts. As car security systems became more complicated, vehicles tended to have computer chips inside the head of the key which transponders to the car's main security system. Without proper communication between the key and the car's computer the vehicle will not be able to start. When replacing a transponder key like this, not only does the locksmith have to make the correct cuts to the car key replacement, but they must also then properly program the key to the vehicle in order for it to work. Completing this type of mobile car key replacement can be very difficult and requires a special programming machine as well as additional training.
Mobile Car Key Programming
Sometimes a transponder key may stop working even though it previous functioned flawlessly. This can be due to an issue with the transponder inside of the car key itself. Some mobile locksmiths are able to come to your location and reprogram the key so that it again properly communicates with the security system. When choosing to have your key reprogrammed by a mobile locksmith you can save a great deal of money over the dealership, since the locksmith's services could be less expensive than just the towing fee itself. By having a professional mobile locksmith service your vehicle with replacement car keys, you can save time and money versus having to take your vehicle to the dealership. It is important to ask the locksmith company you call whether they can complete your specific car's key, since not all companies are able to complete the same replace car keys. It is also important to research the background of the locksmith you are choosing so that you know they will not attempt to take advantage of you.