The Locksmith That Never Sleeps!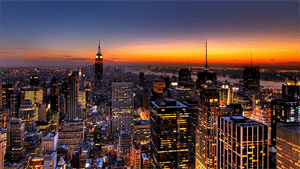 New York, the city that never sleeps, fortunately New York locksmith doesn't either. We provide New York City Locksmiths service for the entire five boroughs. What does a Locksmith service entail? A professionally trained locksmith is a security expert who specializes in the advanced mechanism of car keys, locks and car key programming. New York City Locksmiths must have insight and advanced knowledge on electricity and electronics. Our technicians are precise, quick, and very professional.
New York City Locksmiths Car Key Replacement
Say you're in Madison Square Garden catching a musical and you so happen to realize that you lost your car keys. New York Locksmith is the perfect candidate to call, we have emergency specialist capable of handling almost any and every situation. We understand how time is essential especially in our fast paced city so we pride ourselves on exceptional response time. We have various technicians throughout different regions of the city so New York Locksmith is never too far away. Our techs can program remotes and keys to any vehicle by using a code associated with the VIN. Upon arrival we make sure that there is proper paperwork and identification present before we start service, to ensure that you are the legal owner of the vehicle.
Our technicians are efficient and very detailed with the quality of work they perform. If you have keys that are stuck in your door or ignition, we perform extractions of keys. If it's your ignition that's really the problem; we can change it out. Why pay to have your car towed and wait for mechanics or dealers to respond to your needs over a matter of days?
Residential and Commercial New York City Locksmiths
We also service not only cars but homes and businesses as well. We perform lockouts, re-keys, locks changes, or even install pre-purchased locks. New York Locksmith also services garage doors, we can do installations, repairs and also programming of remotes and openers. So when faced with the burden of any of these situations contact your local New York locksmith and place the burden in our highly qualified hands.