Looking For a "Locksmith Near Me"?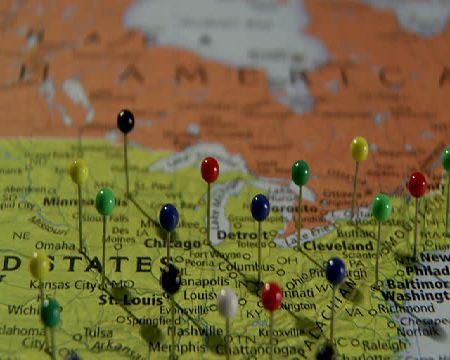 When looking for locksmiths in your area, there are quite a few things you need to keep in mind. We know that in emergency lockouts there can be a ton of worst-case-scenarios racing through your head. But on top of mind is always "how can I find the best locksmith near me — and fast?" It can be a stressful and tedious experience trying to find a local locksmith that you can rely on to respond immediately with emergency locksmith services when you need them most.
If you're reading this, chances are you've already started your research for a team of expert locksmith technicians who you can call when in an auto, residential or commercial lockout — now or in the future. You probably searched "locksmith near me," and were shown a number of local professionals who can assist you with your needs. But not all local locksmiths offer the same level of quality and efficiency and choosing just any locksmith could lead to even more issues. The longer you're stuck waiting for a locksmith technician to come to you can totally disrupt your day or your work, and if they don't have the necessary experience or skills for your specific locks, they could damage the system altogether.
The good news is you've come to the right place. American Best Locksmith not only promises to deliver high-quality, expert locksmith services for almost all locks, smart locks, and keys available today, but we stand by our lightning-fast response times to get you back on the road or on with your day as soon as possible.
Locate an Auto Locksmith Near Me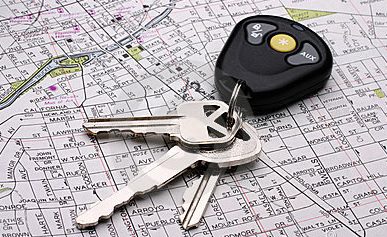 You're looking for "an auto locksmith near me," and want someone you can trust to work your vehicle. We know how important it is to you knowing that your car is in good hands when a locksmith is working to get you back inside. When you are looking for an automotive locksmith in your area, we recommend being clear about the services you need, so the locksmith technicians can best prepare to get you the help you need. American Best is available for all your automotive locksmith service needs with a team of expertly-trained automotive locksmith specialists who come directly to your location. The automotive locksmiths at American Best can assist you with a wide range of services including:
Car Key Replacement
Ignition Repair and Replacement
Auto Key Transponder Programming
Emergency Vehicle Unlocks
And Much More!

Our goal is to ensure that our customers are never left searching for a locksmith when they need one most. You can always rely on our trusted auto locksmith services for unparalleled expertise and customer service, so never hesitate to reach out to us. There's always an auto locksmith near you with our mobile service units on the road at all times.
Emergency Locksmith Near Me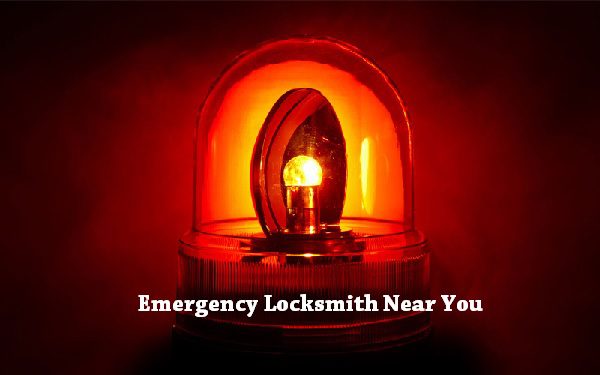 Lock and key emergencies have the capability to derail your entire day. Whether you're heading home for the day and your vehicle ignition suddenly will not turn over, or you get to the office and realize you're locked out of your building, American Best Locksmith is here for you. So next time you're in a situation where you're asking yourself "how am I going to find a locksmith near me," remember the answer is just a phone call away. American Best Locksmith has a mobile, emergency locksmith team that is available to address all your service needs, including:
Emergency Unlock Services
Spur-of-the-Moment Lock Re-keying
Emergency Car Key Replacement
Last-Minute Lock Changes
Trunk Lockout Service
Emergency Key & Remote Programming

These are just some of the emergency services we can provide to you when you're looking for a locksmith near you. If you are locked out of your car in poor weather or late at night, you don't want to be stuck waiting for an auto locksmith who is 40+ miles away; you need a professional who's close by. Our local, emergency locksmith team promises a fast response time to all your emergency lock and key issues, so be sure to give us a call anytime you need us!
Mobile Locksmith Near Me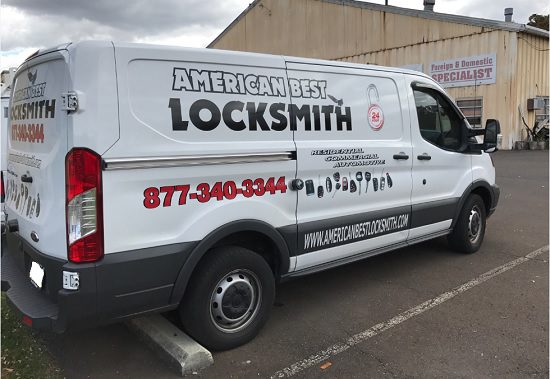 Accidents can happen anywhere at any time. When you're looking for a "locksmith near me" that you can count on to come directly to you to address your lockout needs, then you need a mobile locksmith. American Best Locksmith is proud to offer extensive car locksmith services that are rivaled by none with a mobile locksmith crew that's equipped with all the necessary tools and technology to perform various car locksmith and general locksmith services on-the-go. Our expert mobile locksmith services include:
Mobile Car Key Replacement
Commercial Locksmith Services On-the-Go
Mobile Emergency Services
Car "Locksmith Near Me" Team
Residential Locksmith Services On-Site
Mobile Ignition Change Service
Much More!

The next time you're frantically searching for a "locksmith near me," there's one team you can count on for expert car locksmith services, and professional commercial and residential locksmith services.
Your specific needs will require specific expertise, and not every auto locksmith can deliver the same results. So if you are locked out and need an emergency response, be sure to ask how long it is going to take to get the technician to your location. If you have lost your only set of car keys, make sure the company has a trained automotive locksmith on staff, available to come to your location to make the exact key needed for your car. American Best Locksmith is here with our quality mobile locksmith services — ready to help you!
What Do I Need to Know When Locating a Locksmith Near Me?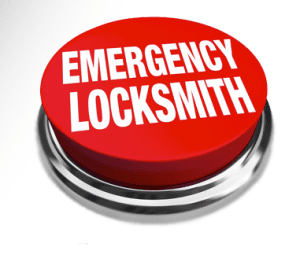 It always seems that we find ourselves in need of a locksmith at the most inconvenient times. In just a matter of seconds, a normal day can turn into a major inconvenience and all you're concerned about is "is there a locksmith near me who can help right away?" Regardless of how frustrated or upset you are, just take a step back from the situation, and gather a few small pieces of information. Your location is the most important. If you are from out of town and unfamiliar with your surroundings, don't worry — simply find a business nearby or ask a passing pedestrian for the address and zip code. Having this key piece of information will allow the security professional to give you the best estimated time of arrival. Our mobile specialists are never far away to provide you with a wide range of locksmith services, including:
Car Key Replacement
Non-Stop Emergency Lockout Services
Quick-as-Lightning Lock Changes
Auto Key Programming
Last-Minute Lock Re-keys
Broken Key Extraction
Round-the-Clock Ignition Replacement
And Countless More!

When you're trying to find a locksmith near you, it doesn't have to ruin your whole day. American Best Locksmith is proud to have a team of "Locksmith Near Me" at all times — ready to spring into action the moment we receive your call. Don't delay in reaching out to us!
Emergency Locksmith Services | Home | Automotive Locksmith Services

Frequently Asked Questions