Find A Locksmiths In Kentucky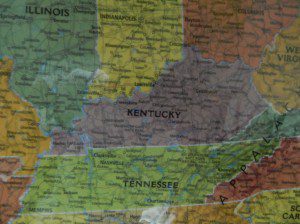 Getting locked out of your home or vehicle can be extremely frustrating. Do not make it any more frustrating than it has to be, make a call to American Best Locksmith and one of our Kentucky locksmiths can be at your location in as little as 20 minutes to get you back into your vehicle. That is not all that an American Best Locksmith technician can bring you, our professional technicians offer high level security services that not every mobile locksmith can bring you.
Our mobile Kentucky locksmiths are able to help you with replacement car keys and master key systems, which use to be extremely frustrating services to have completed. With a range of services to help your home, business or automobile, the Kentucky locksmiths from American Best offer you comprehensive
mobile locksmith service
.
Auto Locksmiths in Kentucky
Having your car keys replaced use to entail, having your vehicle towed to the dealership where they had the proper tools to cut and program a new vehicle key for you. This was a very frustrating and time consuming way to have vehicle keys replaced, so American Best put those necessary tools, inside of our Kentucky locksmiths' mobile service unit. This means that we are bringing the dealership's auto shop to you, saving the hassle and cost of having your vehicle towed to the dealership. This helps you with not only car key replacements, but also allows you to have your vehicle ignition repaired or replaced, right at your location. Why waste time with towing and the dealership, when one call to American Best Locksmith can end your frustrating predicament.
Not only are you able to receive professional automotive services at your location, 24/7, but our professional locksmiths can also assist you with a range of residential and commercial services. Our Kentucky locksmiths carry a myriad of locks that range in security and price so that you can find the best fit for your budget and security needs. If you are looking for a more economical alternative to having your locks changed, you can have one of our professional technicians re-key your locks, which is replacing the lock cylinder, so that a new key activates the lock, and also makes all previous versions of the key ineffective. Our Kentucky locksmiths can also provide you with high level services such as closed circuit television installation and master key systems installation, both increase the security of your home or business and can help to prevent thefts before they happen.
24/7 Locksmiths in Kentucky
Whether it is commercial locksmith, residential locksmith or automotive locksmith services that you are in need of, you can rely on American Best Locksmith to complete your professional service. Our technicians can be on scene in as little as 20 minutes to help you with anyone of our numerous locksmith services. From car keys, to security cameras, to lock changes, American Best Locksmith's Kentucky locksmiths are here to help you, 24/7, 365. If you do not see your area listed below, call (877) 340-3344 to see if American Best has a local technician who is able to assist you.
American Best Locksmith has local Kentucky locksmiths in the following locations:
Louisville