Car Locksmith in Los Angeles
American Best Locksmith's Los Angeles Locksmith offers a wide array of locksmith services but one of our most requested comes from our car locksmith in Los Angeles; with the ability to unlock all cars, make new vehicle keys, repair broken ignitions and change the locks on the car doors it is easy to see why our Los Angeles car locksmith is one of the busiest departments of our locksmith team.
Car Locksmith in Los Angeles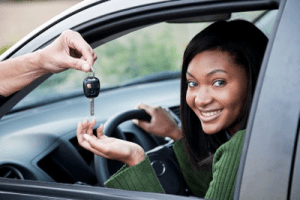 All of our technicians are on call , meaning that no matter what time of the day or night you are in need of the exceptional service of our Los Angeles car locksmith we will be here ready to arrive at your location fast in our clearly marked mobile service units. Inside our mobile service units we keep all the proper tools and equipment needed to complete any one of the many car locksmith services we offer.
Before our Los Angeles car locksmith services were readily available to all of our customers when you lost or broke your vehicle key you were required to get the vehicle towed to the dealership and pay outrageous fees for them to make you a new key. Now with one quick phone call into our customer service team you can have one of the most skilled car locksmith in Los Angeles at your side in a few short minutes to make the new key you need right there on the spot. No more wasting your hard earned money on towing fees and dealership prices, our Los Angeles car locksmith will be the only number you need to handle your car security needs.
Los Angeles Auto Locksmiths
Aside from making new replacement vehicle keys on the spot our car locksmiths in Los Angeles are able to do much more to ensure that you are the only one able to access your vehicle. If you have small children who are always interested in putting toys and other objects into the ignition so they can drive like mommy you already know how difficult it can be to remove those toys or just how much damage they can cause to the ignition itself. Our highly skilled professional car locksmith Los Angeles is able to arrive to your location and either repair your broken ignition or completely replace it with a brand new one. Kids are not the only enemy of your vehicle ignition; time and use also play a role in breaking down the integrity of the ignition as well. Since the ignition is one of the most important pieces of the vehicles make up when it is not functioning as it should be the headaches just flow in nonstop. Our professional car locksmith in Los Angeles has all the tools and equipment needed to replace or repair your ignition right there on the spot to get your vehicle up and running like new again.
In addition to all the car locksmith services our team is able to provide one of the most common calls we receive is for car lockout service, no one likes being stranded outside of their vehicle especially not in the middle of the night. Our car locksmith in Los Angeles is on call ready to arrive to your location fast to get you back inside where you belong and back on the road once again in no time at all. Regardless of the time, day or type of vehicle you are locked out of we will get you inside guaranteed.
For more information of our car locksmith services please contact our customer support team so we can send the most qualified car locksmith right to your location and take care of all your car related security needs.

Los Angeles Locksmith | Home | Finding a Los Angeles Locksmith