10% Off Emergency Locksmith Services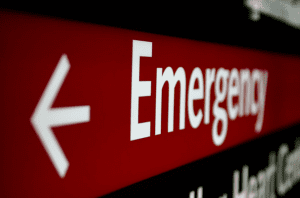 American Best Locksmith understand just how frustrating of a time it can be when you are dealing with an emergency locksmith situation, this is the reason we offer each of our emergency customers a 10% discount on all services provided.
Whether you are locked out of your home or car, you have lost your vehicle keys and need us to make you a new one or you are in desperate need of a lock changed at your home or business; American Best Locksmith can and will handle whatever your issue may be 24 hours a day 7 days a week. When you need service now, there is no waiting for a company to open up shop the next day. Have our technicians come to you anytime of day or night for emergency service and receive 10% off as our courtesy.
Emergency Locksmith Services
Since an emergency can occur at any time of the day or night American Best has made it our top priority to always have a full staff of skilled locksmith technicians on call at all hours of the day. No matter where you are or what time of day it might be when you need the area's leading emergency locksmith service you can count on American Best to be at your side within a few short minutes of your call into our office. In many cases our technicians can arrive on scene in as little as 20 minutes to complete service for you.
With each of our technicians equipped with their own mobile service units which they keep fully stocked with all the needed tools, parts and machines they will need to complete any type of locksmith service our customers require, our technicians are always ready. They are constantly roaming the streets of your city 24 hours a day 7 days a week ready to respond to all emergency service calls within our promised 20 minute response time. From changing locks, replacing broken, lost or stolen vehicle keys and unlocking any door regardless of if it is for your home, business or vehicle American Best can do it all.
24/7 Auto Locksmith
Many people think strictly of door unlocks when they are in need of emergency service, however our technicians do much more than that. A lost or broken key can also be considered an emergency situation when you find yourself stranded. Another emergency residential service that we complete is lock change. If a burglary occurs over night where the intruder breaks you lock, our technician can come out that night to replace it so that you can sleep with peace of mind that the security of your home has been restored.
For more information regarding our 10% discount for emergency locksmith services please call our customer support staff twenty four hours a day seven days a week so we can send the most skilled technician right to your location. You may be locked out of your home, but American Best Locksmith can help to ease that pain a little with 10% off the cost of our service.