Jaguar Car Key Replacement
Jaguars are one of the smoothest, most luxurious vehicles on the road today. They're sleek, sporty, and simply stunning. One of the most unexpected and inconvenient of scenarios you can land yourself in with your Jaguar is a lost key predicament. Not only are you unable to use your vehicle bringing your day to a halt, but you're also faced with the difficult dilemma of having to locate an auto locksmith professional able to provide, cut, and program a replacement Jaguar key. This is a task easier said than done. To be sure that you're receiving top-notch Jaguar car key services, you have to hire a trained expert that has the high-tech equipment required to complete Jaguar key programming. You need an expert company like American Best Locksmith. When you reach out to our Jaguar car key replacement team, you can count on our professionals to come out to quickly examine your scenario, provide reasonable pricing, and complete your car key service needs on-site in a quick, convenient manner. Jaguar car key replacement services can range from $300.00-$500.00 depending upon the type of key needed, the programming required, and the time and travel to your location as well. We're extremely happy to offer our Jaguar car key replacement services in a mobile manner in and within a 30-mile radius of our Philadelphia, Houston, and Los Angeles locations. Please feel free to take a look at our Service Areas page to learn more about the locations we provide our expert services to. If you're in need of emergency service or are looking for more details, please feel free to give us a call or submit a
service request
and we'll get back in touch with you as quickly as possible!
Jaguar Car Key Services We Provide
Jaguar Car Key Replacement
Jaguar Car Key Duplication
Jaguar Car Key Programming
Jaguar Emergency Key Replacement
Jaguar Lost Key Replacement
Jaguar Broken Key Extraction
Jaguar Transponder Key Programming
Jaguar Smart Key Replacement
Jaguar Remote Programming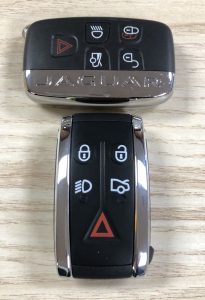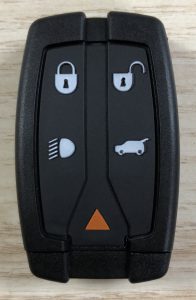 Jaguar Lost Car Key Replacement
One of the most frustrating aspects of owning a Jaguar would have to be key replacement services, followed by repairs and general maintenance. One of the things you have to take into consideration when you're buying a Jaguar is that it is a sophisticated and luxurious vehicle, for this reason, you can count on your Jaguar to have a sophisticated, high-tech key. Starting in 1997, most Jaguar vehicles were equipped with transponder keys that require a professional with state-of-the-art equipment to perform the necessary programming to ensure the key will start the car. A transponder key is one that is fixed with an electronic chip within it that communicates with the vehicle when inserted the ignition. This communication is what allows the vehicle to start; it's an added security feature that protects against car theft. From the year 2000 on, Jaguar keys had another convenient and secure feature added to their keys, separate remote fobs and remotes attached to the key: remote keys. These remotes sport lock, unlock, trunk, and alarm buttons to add benefits to users. If you're in need of Jaguar transponder key and Jaguar remote key replacement services, you can surely count on the experts at American Best Locksmith.
Jaguar Smart Key Replacement
A little behind other luxury vehicles they're in competition with, Jaguar didn't begin using smart keys and push-to-start ignitions on their models until 2007. These smart keys are also called proximity keys because they operate through radio frequencies transmitted once the key is in proximity to the vehicle. This allows you to unlock your vehicle by simply approaching it and pulling the handle, and once you enter the vehicle all you have to do to start it is simply apply pressure to the brake and then press the push start button to start the vehicle; you can do all this with the key kept in your pocket, there's nothing more beneficial! To ensure that your smart key is properly programmed to your vehicle, it is highly important to choose a qualified Jaguar car key locksmith to assist you. The lost Jaguar key replacement team at American Best Locksmith is more than capable of assisting you with all your Jaguar smart key, remote key, and transponder key needs. It can be quite difficult to locate a company that is able to perform the complicated task of a Jaguar key replacement service; in-fact, even some dealerships are incapable of getting the job done and have to call out a reputable company like us. Our mobile technicians have all the tools and materials needed to complete a wide range of Jaguar car key services quickly and efficiently. Anytime you find yourself in need of lost Jaguar car key replacement services, you can always count on American Best Locksmith to help!
Jaguar Emergency Key Replacement Service
Many Jaguars that we see on the road today are equipped with a push-to-start ignition that utilizes a smart key. What most Jaguar owners do not know is that these smart keys have a hidden key within them known as an emergency key. These emergency keys are small, metal key blades cut to the door of the vehicle that allow you to gain access to the vehicle in the event that your experiences a malfunction or your battery happens to die. It's very important to have the emergency key cut to your vehicle in case one of these situations arises, that way you're still able to get into the car. If you're in need of a replacement Jaguar emergency key, a duplicate, or to even get your existing key blade cut, be sure to give us a call. We can head out on site or schedule an in-shop appointment at one of our service locations for all your Jaguar emergency key replacement needs, be sure to give us a call for more details!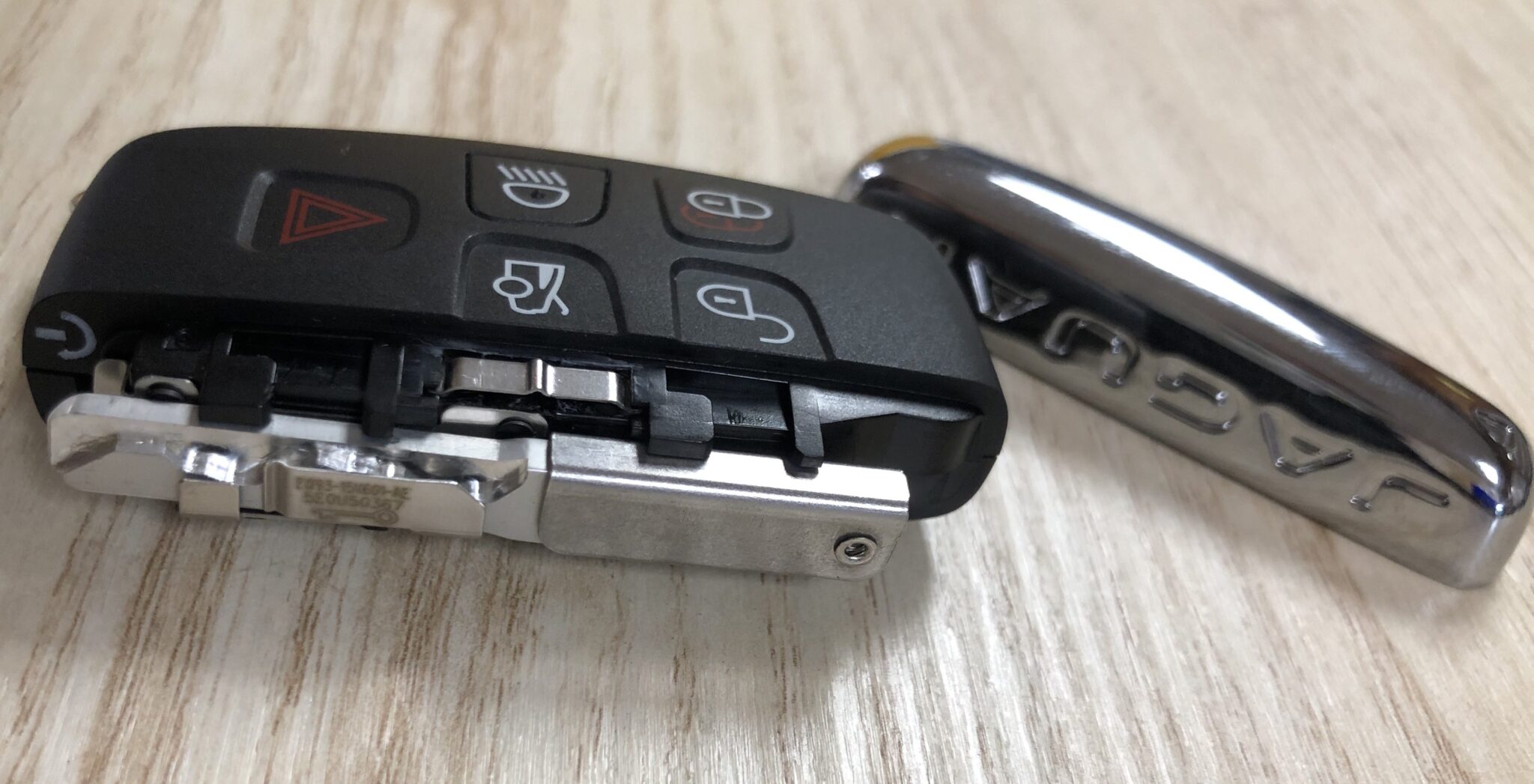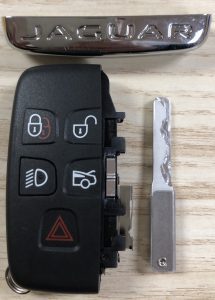 Mobile Jaguar Car Key Services
Aside from wanting to be sure that you're hiring a professional company that has the capabilities to handle to Jaguar car key service you need, you're also trying to locate the most convenient choice as well. At American Best Locksmith we understand that which is why we strive to make your Jaguar car key replacement service as seamless as possible from start to finish. You'll never have to worry about getting your vehicle towed to a service shop or dealer with us around. Our Jaguar car key replacement experts travel in mobile service units filled to the brim with all the materials, tools and programming equipment needed to see your service from start to finish. There's no need to pay astronomical towing fees, leave your car at the dealer for days on end, and pay sky-high dealer costs to get your car key replaced; American Best Locksmith's mission is to provide high-quality Jaguar car key replacement services right where your vehicle is located in a quick same-day manner to ensure you can quickly and affordably get your car back on the road and your day back on track. From the moment you reach out to our customer service team for mobile Jaguar car key replacement service, you can count on a service technician giving you a call within the blink-of-an-eye to go over pricing and arrange a time to meet you at the vehicle for service. From there our technician will inspect the vehicle; walk you through the service process as he confirms final pricing for the job; thoroughly complete the service, and collect payment once he's ensured your satisfaction with the work done. At American Best Locksmith our main goal is to provide customers with an outstanding service experience. Anytime you're in need of Jaguar car key services, give us a call, our customer service team is on standby eager to help you!
Jaguar Vehicles American Best Locksmith Services