Car Computer Reflash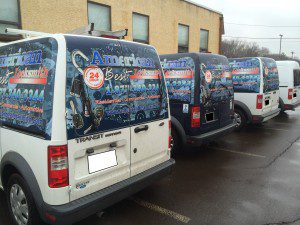 American Best Locksmith is a leader among mobile locksmith services and our professional locksmith services are unmatched in the city of Philadelphia. Our automotive locksmith is able to complete more lock and key services or more vehicles than any other locksmith in the city of Philadelphia. This includes some of the most sophisticate and difficult to work with car systems that are on the road today.
Whenever
you need car key service or even a car computer reflash
, American Best Locksmith is here to assist you with professional locksmith services.
Auto Locksmith Car Computer Reflash Services
Even up to the mid-1990s, most vehicles on the road had simple security measures that operate extremely similar to the way that you would see a residential or commercial lock function. However as criminals began to steal more and more vehicles, car manufacturers had to turn to newer technology to help beef up automotive security. One of the biggest innovations was placing a computer inside of the vehicle that had to communicate with a fob or transponder car key. To make these vehicles even more secure, in order to add a new car key to the vehicle's system a car computer reflash must be completed. This allows for the technician who is working on the vehicle to add a new car key to the computer's system, while removing the old car key from the same system. Due to the fact that car computer reflash is generally completed on new model vehicles with high security functions, the labor charge for a car computer reflash is much greater than that of a standard replacement car key. Some of the vehicles which must have a car computer reflash completed in order for a replacement car key to be include: Lexus and Toyota model years 97-2003, some Saab and BMW models, in addition to many others.
What enables our locksmiths to be able to provide these high security car computer reflash services, is our mobile service unit. Since our locksmiths are able to bring all of the parts and tools necessary directly to the customer's location there is no need for the hefty towing charge that would be incurred by having to take your vehicle to the dealership. By having your car computer reflash completed at your location you are able to save both time and hassle, getting you back out on the road much faster than the dealership is able to. Not only can we save you money and hassle during regular business hours, but since our locksmiths are able to receive service even on the nights and weekends when a dealership would normally be closed.
Whether you need a car computer reflash because you have lost your car key, or have had it stolen, count on the professionals from American Best Locksmith to be able to provide you with your replacement car key. With appointments available for the time that works best for you our locksmiths are always able to easily slot into your schedule. Call today to receive your car computer reflash and receive a price quote before any service is completed. Visit our automotive locksmith to see what other services are available for your car.
Toyota and Lexus Car Key Replacement | Home | Auto Locksmith Services