What can a business locksmith do for you?
Businesses need to take aggressive steps to protect the security of their store front. This means that a business owner should be pulling as many resources as possible to help protect their business. One person who should be consulted is a business locksmith. Business locksmiths are, many times security experts who will be able to assist you with many more services than you would normally think. For example a business locksmith could help you with installing a closed circuit television system.
Business Locksmiths Protect Your Assets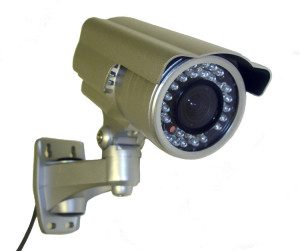 A closed circuit television is a great way for small business owners to get a high level of security for a reasonable price. What a closed circuit television system does is broadcasts the video in a closed loop that can be sent to a television or recording device inside of the same store. The advantage of being inside of a closed circuit is that there is no chance of outside interference and provides a much more secure connection.
Another way that a business locksmiths can help small business owners is by installing a master key system. Master key systems are used when you want to have varying levels of security for keys within the same set. For example a business owner may want employees that are not managers to be able to open the front door, managers to open the front door and backroom and then of course the business owner wants access to everything. Business locksmiths can install a master key system that will allow all of this to be done with one key.
Of course a business locksmiths can complete many locksmith services that you would normally associate with a mobile locksmith service. This includes re-keys, installation of high security locks as well as many more. Giving your business the option of a business locksmith will allow for you to feel more secure when in your business along with after hours.
There are also business locksmiths who are available and can be called upon in case of emergency. Whether you need a lock replaced or fixed after a break-in or if a key is stuck in the front of your door at opening, a business locksmith could be of great assistance.
Business Locksmiths
Business owners do want to do their research before selecting a business locksmith. If you are going to trust someone with the security of your business, then you want to make sure that the individual is properly qualified to complete all of the work that they will be doing. Make sure that the business locksmith that you choose is properly trained as well as licensed. You may also want to ask how long the business locksmith has been completing service for. The more experienced the locksmith is the greater likelihood that he will be able to tackle unforeseen challenges that arise. A more experienced locksmith can use what he has seen in the past to develop new solutions that more effectively suit your business. No matter how you use them there is no doubt that a business locksmith can be a great asset to your business.