American Best Locksmith in Pennsylvania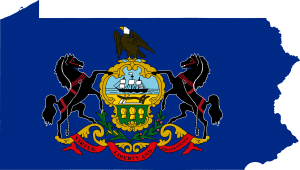 The keystone state is no doubt, a keystone in American Best Locksmith's service area. We first began serving customers in Pennsylvania and it is the state that boasts the most local technicians at American Best Locksmith. However this does not mean that American Best Locksmith will not be adding even more local technicians to the state of Pennsylvania in the near future.
Our professional technicians come to your location, to complete automotive, commercial or
residential locksmith services
. The full line of services from American Best ensures that you will never have to call any other locksmith, from car keys to CCTV to master key systems, we have it all.
Locksmiths In Pennsylvania
When American Best first started serving customers, our main service was emergency lockouts. Our technician could be on scene fast to get you back into your home, vehicle or business. We still offer the same emergency response times, but our range of services has expanded greatly since we first started offering Pennsylvania locksmiths. Car keys have now become one of the specialties that our Pennsylvania locksmiths offer. By coming to a customers location to cut and program a new car key, there is no need for towing expenses or dealing with the dealership. Not only did the dealership leave you footing a hefty towing bill, but you also had to hope that there was available time for their technicians to assist you immediately. Our professional technicians can cut and complete nearly all car keys available at your location. However, car keys and lock outs are still not all that American Best Locksmith offers, we have commercial and residential security upgrades for every need and budget. With years of experience and training, our Pennsylvania locksmiths can help you to find unique solutions to your lock and key issues.
Commercial Locksmiths in Pennsylvania
Upgrading or re-keying your existing locks can help to increase the security of your home or business. Sometimes copies of your existing keys can get into the hands of people who should not have access to them, by having your locks re-keyed it makes all of those previous copies ineffective leaving the unauthorized person unable to enter your home or business. Our Pennsylvania locksmiths carry locks ranging in security and price so that you can get the right amount of security that still fits into your budget. American Best even carries high security and smart locks which not only upgrade the security of your home but the ease of access. Business owners may be interested in the way that our commercial services, such as CCTV, panic bar installation and master key system installation, as ways to increase their security and ease of access.
Cities We Service in Pennsylvania
Contact American Best Locksmith to get in touch with one of our professional locksmith technician in Pennsylvania.