American Best Locksmith in New York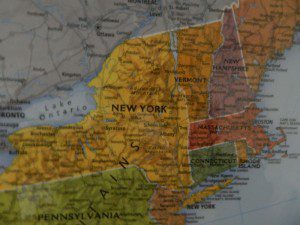 With rolling hills and expansive valleys, American Best Locksmith is well aware that New York is much more than the busy metropolitan city with which it shares the same name. Our New York locksmiths cover various areas throughout the state with a wide range of commercial locksmith, automotive locksmith and residential locksmith services.
With technicians available, you can count on our New York locksmiths to be ready to assist you anytime of day or night. In emergency situations our locksmith can be on site fast to cut you a new car key; unlock your door or change your locks.
Mobile Locksmiths in New York
What sets American best Locksmith's New York locksmiths apart is their mobile service unit. It allows them to complete all of the services they need at your location, especially replacement car keys. By having the machine they need to cut and program keys on board they are saving you a lot of time and hassle. Previously, you would have had to have you vehicle towed to the dealership if you had lost your only key. Replacement car keys are not the only service that our New York locksmiths offer your vehicle; they can also repair or replace your ignition. These services in addition to our emergency door unlock service, with the quick response times, so we can get you back to what it is that you need to do.
Not only can American Best Locksmith's New York locksmiths assist you with a range of automotive services but we are also able to assist you with a range of commercial and residential services as well. Our mobile technicians draw from their years of experience to identify exactly where the weakness are in your business' or home's security. They will then be able to recommend services based specifically on your location, budget and security needs. From master key system installations, lock changes, re-keying and many more we offer services that can meet your needs at almost any budget. Safe services are also available for your home and business from American Best Locksmith, our technicians can open most safes and also are able to repair a great deal of safes too. If you are interested in having a safe service completed our New York locksmiths generally ask for a picture of the lock or model number in order to ensure they are able to operate on that model; keep this information near when requesting service.
Cities We Service in New York
American Best Locksmith offers mobile New York locksmiths in the following locations:
Locksmith in Bronx
Locksmith in Brooklyn
Locksmiths in New York
With security services that can meet nearly every automotive, residential and commercial need you may have, American Best Locksmith's New York locksmiths are perfectly positioned to assist you. Our mobile units ensure that our technicians are as ready as possible to complete any one of the locksmith services that we offer. The technicians from American Best Locksmith can be on site fast to get you back into your home or to replace your lost car key. If you do not see your local area listed below, call us at (877) 340-3344 to see if we have a local technician who would be able to assist you.