Nevada Locksmiths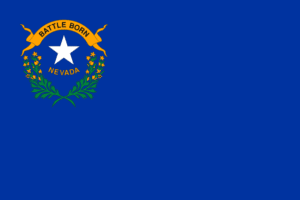 When you need professional locksmith services, American Best Locksmith is the one place that you need to turn. Our technicians are able to assist you with a comprehensive range of lock and key services that are completed 24/7. From replacement car keys to emergency unlocks and other high security services, the Nevada locksmiths that American Best offers are the only call that you need to make for any lock or key issue.
All of our services are completed right at your location, making lock and key services as convenient as possible. Call today to see if one of our professionals locksmiths is available in your area of Nevada!
Nevada Locksmiths Car Key Replacement
Automotive locksmith services from American Best's Nevada locksmiths can not only have you back out the road much more quickly than the dealership, but also save you a pretty penny as well. In the past, you would have needed to get your vehicle towed to the local dealership in order for replacement car keys or ignition repair to be completed. Not only did this waste your time, but also forced you to pay for an expensive towing trip to the dealership location. Other automotive locksmith services that our Nevada locksmiths offer include remote programming, car lock re-key and emergency unlocks. In emergency situations, our locksmiths can be on scene in as little as 20 minutes to provide you with service and have you back to your day.
Commercial and residential locksmith services from our Nevada locksmiths can help you to increase the security of your business while also being able to maintain the current level of convenience that you have. Re-keying is an extremely popular service that our Nevada locksmiths offer and can be customized to include a master key. By having a master key system installed with your re-key, you are able to have convenient access to every single one of your locks with just one key. You also have the option to delegate individual lock access to those you wish to have it. Other lock and key services that we offer include push bar installation, commercial grade lock installation and closed circuit television. Call today to speak directly with one of our Nevada locksmiths about the lock and key services that will best benefit your home or business.
View the areas that American Best Locksmith offers service in Nevada.
24/7 Nevada Locksmiths Services
Service for both commercial and residential safes are available from our Nevada locksmiths. When calling to request a safe service from American Best be sure to have the make and model ready to provide to our technician so that he is able to determine which services are available for that safe before he comes to your location. Some of the safe services that we offer include combination change, key replacement and unlocks. Our Nevada locksmiths can also install a myriad of safe models at your home or business to ensure that even your smallest valuables are kept secure.
No matter the reason that you have to call one of American Best Locksmith's Nevada locksmiths there are three things that you can count on; friendly customer service, professional quality work and affordable pricing. Our customer service representatives are standing by to answer your calls 24/7. They are also able to assist you in scheduling an appointment time that works best for your busy schedule. Of course, our emergency services are available 24/7, so never hesitate to call!