Indiana Locksmiths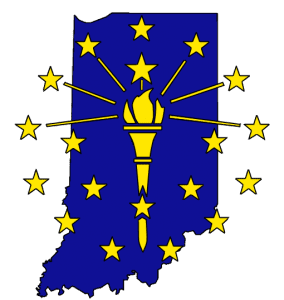 American Best Locksmith is one of the nations premier locksmith service providers. You can expect the same level of professional service that you would find anywhere else in the country, through our Indiana locksmiths. The automotive, commercial and residential services that are offered by our professional Indiana locksmiths are sure to suit your security needs. Our local technicians are standing by, 24/7, to assist you with emergency locksmith services when you need them.
Customer service is something that American Best Locksmith prides itself on
, and you can expect to receive friendly and knowledgeable assistance every time that you request a service with us. What really allows our Indiana locksmiths to provide so many services is their mobile service unit. The
mobile service unit
that American Best Locksmith provides all of its technicians includes all of the parts and tools that our locksmiths need to complete any service that you may need right at your location.
Auto Indiana Locksmiths
The most common service that our Indiana locksmiths complete from their mobile service units are without doubt our automotive services.; Our technician can provide you with a range of service for your vehicle which include ignition change, replacement car keys and emergency unlocks. All of these services can be completed at your site, with our technician arriving in as little as 20 minutes. By completing these automotive services at you location we are able to save you time and money by avoiding a trip to your local dealership. In order to have replacement car key made by the dealership, you have to pay for the vehicle to be towed there! Forget paying those towing charges and select one of our Indiana locksmiths to complete the service for you. Our locksmiths can not only cut your new car keys on site, but also have the tools and training necessary to program transponder keys, so that your new vehicle key will properly function. Want remote access or push to start for your vehicle? No problem, the highly trained Indiana locksmiths from American Best can provide you with exactly the type of key you want or need. Of course having your ignition changed by American Best Locksmith rather than choosing a dealership or mechanic gives you the convenience of service right at your location, but it also means that you can save hundreds by avoiding towing and dealership fees. Just because our automotive locksmiths are highly trained does not mean they will not help with the small stuff! Emergency unlocks are available from American Best for prices cheaper than much of the competition and response times that are consistently faster.
24/7 Commercial Indiana Locksmiths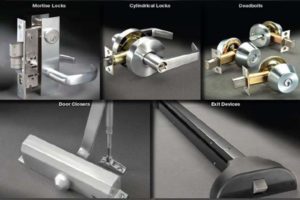 Protecting your storefront should be one of your top priorities as a business owner. American Best Locksmith can help prevent not only loss by external causes such as robbery, but from internal loss due to employees. If you do not know how you can better protect your business from loss, have one of our Indiana locksmiths come to your commercial location to complete a diagnostic test of your storefront's security. From this test our technician will recommended the commercial services you should have completed, while still fitting into your business's budget. Some of the services which our commercial technician can complete for you include: closed circuit television, master key system installation, re-keying and high security lock installation. To help protect yourself from internal loss as a business owner, think about having a master key system installed. A master key system allows for you to personalize each person's key access inside of the business. This gives only your most trusted employees access to sensitive areas. To prevent loss from an external source, our commercial locksmith may recommend that you have closed circuit television installed at you location. Having CCTV installed at your business can, not only, prevent burglaries and robberies from happening in the first place, but can help you recover stolen valuables after a robbery occurred. Whatever the budget and security needs of your commercial location, American Best Locksmith has the Indiana locksmiths who can help to protect you from loss.
Residential Indiana Locksmiths
Last, but not least, protecting your home is made much easier thanks to the locksmith services which American Best Locksmith provides in Indiana. Re-keying your locks when you have lost your house key is easier and cheaper than ever. For those who want high security for their residential location, closed circuit television and high security locks may be suitable options. Both are very effective when used for residential use, since burglars and robbers can see from the beginning that your home security means business. Mobile locksmiths are not just about making your home harder to get into by intruders, they are also about giving you more convenience for getting yourself into your home. Talk with one of our Indiana locksmiths about the range of smart locks that American Best Locksmith offers. Over one million homes in North American have joined the growing trend of having smart locks installed on their home, and are currently enjoying the many benefits that it can bring.
So whether you are looking for residential, commercial or automotive locksmith services, you can rely on the professionals at American Best Locksmith. Our local technicians throughout Indiana are standing by to assist you at moments notice. Whether your business needs a new security camera system during regular business hours, or you have locked yourself out of your home in the middle of the night, give our professionals a call to have the service completed. Contact our customer service representatives to get a price quote for the locksmith service you need!