Illinois Locksmiths
American Best Locksmith is a mobile locksmith service provider, which means we come directly to your location to assist you with any key or lock service you may need. Choose our professional technicians to help you improve the security of your car, business or home with a variety of locksmith services for every need and budget. Since our technicians operate in a mobile fashion, they are constantly ready to assist you with response times that are as low as 20 minutes. Not in a rush for service?
Our friendly customer service representatives will be glad to help you set-up an appointment for a time that works best for you. With professional services, technicians and friendly representatives, American Best Locksmith should be your go to choice for local Illinois locksmiths.
Illinois Locksmiths Car Key Services
American Best's Illinois locksmiths have made their name by being a leader in automotive locksmith services. Mobile service providers such as American Best Locksmith have made it much easier to receive replacement car keys, when you have lost yours. In the past, you would have had to get your vehicle towed to the dealership and then wait for them to cut and program your new vehicle key. This is no longer necessary thanks to our mobile services units. Not only does this allow you to get back out on the road in much less time, but also saves you the expensive towing trip. Inside of our mobile service units, our Illinois locksmiths, have at their disposal all of the tools necessary to cut and program your car key to your vehicle. Even some of the newest vehicles on the road, can get replacement car keys from American Best Locksmith's Illinois locksmiths. Of course, you can count on our Illinois locksmiths to be able to provide you with assistance when you are locked out of your vehicle. As licensed professionals, you can count on our technicians to get you back inside without any damage.
Not only can our automotive technicians assist you with replacement car keys, but they are also able to change or repair ignitions right on site. This can be very convenient, especially when you are not sure if you are having a key problem or an ignition problem,since our Illinois locksmiths offer full services, you know they can get the job done. Since our mobile technicians are always on the road, they should be your first call when you have locked yourself out of your vehicle. One of our Illinois locksmiths can be on scene and have you in your vehicle, in as low as 20 minutes.
24/7 Illinois Locksmiths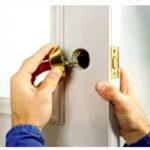 Businesses and homeowners can also see great benefits from using an Illinois locksmith from American Best Locksmith. Our technicians have years of experience to draw upon, which helps them identify weaknesses in the security of your home or business. From here our Illinois locksmiths can devise a security plan that fits your needs and budget. They are also able to help put this plan into action on the same day, in most cases, which provides you with instant security upgrades.
The first call you should make, when in need of any type of professional locksmith service, is to American Best Locksmith's Illinois locksmiths. Always ready to assist, they can be on scene in as little as 20 minutes to assist you with anyone of our automotive locksmith, commercial locksmith or residential locksmith services. Our friendly customer service representatives are standing by to help get you in touch with the local technician near you. Even if you do not see your location listed below, give a call to (877) 340-3344 to see if we have a locksmith who is able to assist you.
View the areas that American Best Locksmith offers service in Illinois.