Georgia Locksmiths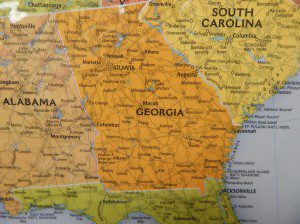 Automotive, commercial and residential services, all 24/7, this is what makes American Best Locksmith's Georgia locksmiths a full service mobile locksmith company. Since our Georgia locksmiths operate from their mobile service units they are already on the streets and ready to assist you. This is what allows American Best Locksmith to offer response times as low as 20 minutes.
This can mean a world of difference if you are locked out of your vehicle or home and only have minutes to spare before an appointment or meeting. Our Georgia locksmiths offer just as many, if not more locksmith services in a mobile fashion, than any other locksmith company in the area. The combination of convenience and professional services that American Best Locksmith offers you can be a big help when you need security assist for you home, business or vehicle.
Georgia Locksmiths Car Key Services
Everyday you count on your vehicle to get you where you need to go; the store, work or school. So what happens when you lose your key, or are unable to start your car? It can, obviously, become a big headache and in the wrong situation can ruin your plans for an entire day. Enter American Best Locksmith, our Georgia locksmiths are here to assist you 24/7 with our outstanding range of automotive locksmith services. Our technicians can replace car keys for nearly every vehicle that is on the road today. They are also able to do this at your location, which saves you money and hassle by avoiding a tow trip to the dealership. In addition to car keys, one of the Georgia locksmiths from American Best Locksmith can also repair or replace your ignition. With car keys, ignition changes and lock outs all covered, 24/7, by American Best's Georgia locksmiths, there is no need to call any other mobile locksmith.
Residential and commercial services are also available from our local Georgia locksmiths. Protecting your home and business is obviously a top priority and our professionally trained locksmiths are here to help you do just that. They have years of experience to draw from which helps them identify the way that a thief or burglar would try to gain entry, they can then develop a strategy that will help to prevent this from happening. From lock changes to re-keying to closed circuit television, the Georgia locksmiths from American Best Locksmith offer a range of locksmith services for every budget and security need.
American Best Locksmith offers local Georgia locksmiths in the following locations:
Atlanta
24/7 Georgia Locksmiths
No matter if you are looking for automotive, commercial or residential locksmith services choose American Best Locksmith's Georgia locksmiths, who can be on location in as little as 20 minutes. Why wait around in the heat to wait for a locksmith to let you into your home or provide you with a replacement car key? Our technicians are standing by to assist you with just this type of emergency services. Twenty four hours a day, seven days a week, American Best is here to help you with our range of locksmith service performed by local Georgia locksmiths.