Find A Locksmiths In Florida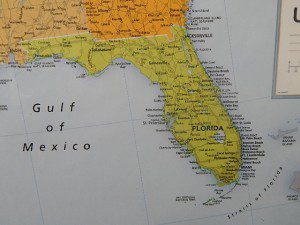 Fast, reliable and friendly, these are three perfect words to describe the Florida locksmiths from American Best Locksmith. These professionally trained technicians are available 24 hours a day to complete a plethora of automotive, commercial and residential services.
Our technicians can be on scene in as little as 20 minutes or one of our friendly customer service representatives will help you set up an appointment for a time that works best for you. With upfront and honest pricing you American Best Locksmith is the only name that you need to know for
professional locksmith services
in Florida.
Car Key Locksmiths in Florida
One of the most common services that American Best's Florida locksmith completes is the replacement of lost car keys. It makes plenty of sense that this is a popular service for our technicians to perform. Since our locksmiths operate in a mobile fashion, they are able to come to your location to cut and program your replacement car key. This is much more convenient than the alternative; having your vehicle towed to the dealership and then paying the dealership's price. We keep a large amount of keys in stock so that we will have the part that you need, this includes, transponder keys, remotes and keyless entry fobs for numerous makes and models of vehicles. In addition to car keys, our Florida locksmiths can also change or repair the ignition to many make and model vehicles, another service that can be completed at the convenience of your location. Automotive locksmith services from American Best's Florida locksmiths should be your go to call for any type of lock or key issue that you have with your vehicle.
24/7 Locksmiths in Florida
American Best Locksmith's Florida locksmiths also offer a range of services for your home and business, which can help to increase your security in addition to making your access easier. Our professional technicians stay up on the latest technology advancements so that they can offer you the highest level of security possible. A great example of this are the smart locks that American Best Locksmith's Florida locksmiths are able to install on your home or business. With a few models to choose from, we can outfit you with a smart lock that is either operated by remote or even by an app on your smart phone. Not all businesses or homes require this technological touch, and American Best's Florida locksmiths can help you there too.
We have a range of conventional deadbolts and knobs that can be installed on your home or business. If you want a new key to operate the door, but not the full cost of having to install a new lock, ask about our re-keying service. Re-keying is when our technician replaces the existing key cylinder so that it now is operated by a new key, it also makes all previous versions of the key ineffective. Check out where American Best Locksmith has local technician in Florida below, if you do not see your area, give a call to (877) 340-334 to see if we have a technician who would be able to assist you.

American Best Locksmith offers Florida locksmiths in the following locations: