American Best Locksmith in Delaware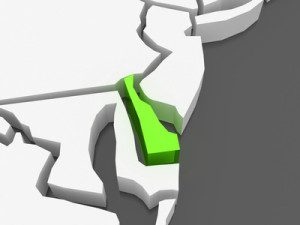 The first state was not only the first to ratify the constitution, but it is also one of the first states that American Best Locksmith began offering its outstanding locksmith services. Our Delaware locksmiths come out to your location to complete any of the locksmith services they offer.
This gives our customers the utmost in convenience allowing them to schedule appointments around the time and place that works best with their schedule. Sometimes you can not foresee a service need, like a lock out, to make an appointment. In these situations our Delaware locksmiths are able to be on site to complete service for you fast. When in the first state, your first call for locksmith service should be to American Best's Delaware locksmiths.
Automotive Locksmith in Delaware
Losing your car key can be a very frustrating experience, what can exacerbate the issue is that you are unable to find someone who is able to make a vehicle key for you on site. This is why American Best Locksmith in Delaware offers their car key replacement services. We understand that you do not schedule to lose your car keys, so our technicians are always standing by to assist you with a vehicle key. In order to match our customers' demands we keep a range of blank car keys in stock, even Lexus keys, that way our customers do not have to wait for parts to come in. Programming these keys to the car is no issue for our Delaware locksmiths either, they can complete it on site while he cuts your key. Want a remote or fob for your vehicle? American Best Locksmith can program these to your vehicle and explain to you how to use each function on the remote.
Car keys and remotes are not the only aspects of your vehicle that our technician would be able to assist you with. Our professional Delaware locksmiths can even change or repair your ignition to have it working just like new again. Wear and tear can prevent your ignition from function properly, even leading to you being unable to start the vehicle. Next time this happens, skip the mechanic shop and give a phone call to American Best Locksmith.
Our Locksmith Solution Can Help Secure Your Business
Business and home owners can both see great benefits from the services completed by American Best Locksmith. Thanks to their years of experience our Delaware locksmiths can spot weaknesses in your security that a potential burglar may try to take advantage of. He can then provide you with a few different options to defend against this weakness depending on your budget. Our technicians have a selection of different levels of security for locks and can help you find the best match for your needs and budget. Master key system installation is another service that can not only increase the level of security you have for your business, but also make your access to different areas much easier. When you have a master key system installed, you will have one key that operates all of the locks at your business, in addition to this you will have different levels of access on other keys. This allows you to give different managers access to different parts of you business without having the mess of 100's of keys. With a variety of ways that our Delaware locksmiths can help your home or business, call today and one of our locksmiths can perform a diagnostic test of your security and provide you with the best options on how to upgrade your existing security level. If you do not see your area listed below call (877) 340-3344 to see if we offer service to your location.
Cities We Service in California
Contact American Best Locksmith to get in touch with one of our professional locksmith technician in Delaware.