American Best Locksmith in California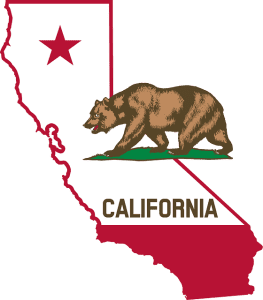 Local technicians and professional service are all things that you can expect from American Best Locksmith's California locksmiths. Our mobile technicians come to your location to complete a wide range of lock and key services for your home, business or vehicle. After years of training and on-the-job experience the professional California locksmiths that American Best offers are ready to handle all of your lock and key needs. Locked yourself out of your home?
Our mobile technicians can be on scene fast to get you back into your home and back to your day.
California Locksmiths
It is always important to protect your valuables and property whether it is your place of business or your home, American Best Locksmith can help you to do this. Our California locksmiths know the tricks that thieves use to try to compromise your security and will help you to develop a plan to prevent this. No matter your budget or security needs, our technicians will be able to work with you to match the exact needs of your home or business. Home owners can turn to American Best's California locksmiths for a range of services including lock changes, re-keying and broken key extractions. Re-keying is a popular service to have completed and is a wise choice if you have lost, or had your keys stolen. By adjusting the pins inside of your existing lock, our technician is able to make the old version of the key ineffective and then provide you with a new and unique key on the spot. Our technicians carry with them a variety of locks differing in the level of security they offer so that we will always have the right match for your home needs. Business owners can benefits from the expertise of one of our California locksmiths through master key systems, CCTV and panic bar installations. Master key systems are a great way for owners to restrict access to areas of their building to a select few individuals; while still making it more convenient for you. With all of these services, you can rest with peace of mind that American Best Locksmith will be able to help you at a moment's notice.
Automotive Locksmiths in California
Not only can your home and business benefit from the professional California locksmiths at American Best Locksmith, but our technicians can also assist you with automotive services. Getting a replacement car key has never been easier, thanks to our mobile service units, which allow us to cut and program a new vehicle key at your location. Having your car towed to the dealership to have your replacement car key made is now unnecessary, saving you money as well as making it more convenient for yourself. Our California locksmiths can make car keys for nearly every vehicle on the road today, and are available to do so even on holidays. High security and transponder car keys can be both cut and programmed on site by our professional California locksmiths. Not sure if you have a key or ignition problem? Call American Best and one of our California locksmiths will diagnose the issue right on the spot and be able to provide you with a replacement car key or an ignition change. When it comes to being locked out of your vehicle the first call you should make is to American Best Locksmith. An emergency technician can be on site to get you back into the vehicle fast. Every lock and key service you may need for your vehicle can be completed by one of our California locksmiths, making us the one number to call when in need of professional automotive locksmith services.
Cities We Service in California
With a full range of commercial, automotive and residential services, it is no wonder that American Best Locksmith is quickly becoming a top choice among California locksmiths. We offer straight forward pricing in addition to professional services, which you can expect to receive. Even holidays you can reach American Best Locksmith for service. Below you can see the areas where we have a local California locksmith, even if you do not see your area listed, give a call to (877) 340-3344 and see if we have a technician who would be able to assist you.