How Can Miami Locksmith Help You?
The sun and fun capitol of the world is Miami. Home too many recreational parks, beaches, and hotels Miami is a one of the most visited states. Tourist are lured captivated by the wide range of activities and spectacular sites that Miami has to offer. We are also known as the cruise capitol with over 3.5 million annual passengers annually.
Miami's diversity in people and culture is also one of the reasons people seek to reside and tour our great states. A locksmith is a security professional who deal with locks and keys.
Auto Locksmith Miami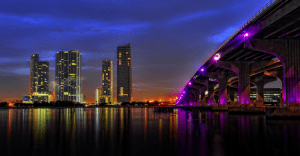 When do you call your Locksmith Miami? Lost your car keys and you have no idea where they might be? We can provide, cut, and program you a new vehicle key and or remote using your personal vehicle identification (VIN). Having problems with your key turning in your ignition, we are capable of performing ignition change to get your key turning. Also we provide lockout emergency service on the road. We have experienced techs that are knowledgeable and capable of re-entry without damage, equipped with special tools such a bump keys to aide in efficiency.  At Miami Locksmith are techs are always quick to the rescue as soon as we are notified we dispatch a technician. Locksmith Miami  also covers your home needs also including emergency lockout situations.
Professional Locksmith Miami
We examine previous locks and make sure that they are not faulty and if they are we can either repair or replace them. We have standard locks and also carry higher security locks if you feel you need to feel a bit more secure. Locksmith Miami can also perform a re-key which is the ability to change a lock so that a different key may operate it. Re-keying is done if you may be concerned that unauthorized persons have keys to the lock. This process is done by changing the tumbler of the lock instead of replacing it entirely; the old keys are no longer useful. If your keys are stuck in your door and won't turn we perform extractions so we are able to remove that key and get your locks working. So if you're ever need assistance on the road while you're trying to enjoy your time soaking up the sun give Miami Locksmith a Call? We are at your side rest assured.
January 2014 – Save Money and Hassle by Calling an Auto Locksmith | Home | January 2014 – Replacement Car Keys from a Mobile Locksmith