10% Off New Commercial Lock Installation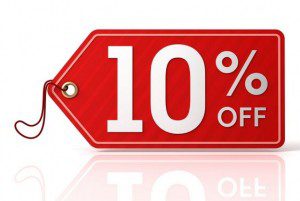 Looking to get a new lock installed at your home or office? Better call the best in the business; American Best Locksmith the only local 24 hour locksmith who offers a 10% discount on all new lock installation services.
With there being so many different reasons as to why you would need or want to install a new lock at your
home
or
business
, American Best Locksmith carries a wide selection of different security leveled locks that will fit in perfectly with your existing lock structure. Whether you are looking to just add a bit of extra security to your home or you have just moved in to a new place and want to ensure there will be no unwanted house guest changing your locks or installing new ones is the first step in securing your home. American Best Locksmith technicians always arrive to all service calls in their clearly marked mobile service unit which is filled with all the tools and parts they will need to install any lock you choose. Since they also carry a wide selection of different locks ranging in security level you will have a few options to choose from.
Commercial Lock Change Service
For our commercial customers changing a lock can be the difference between making money or losing it all, if you have just let go of a employee who had access to the cash room or even the keys to the locks on the front or back door; a quick lock change will give you the peace of mind you need to know your business will be safe and secure after you close up for the night. Another common reason our American Best Locksmith technicians are called upon for a commercial lock change is after an attempted break in or a full blow robbery. Since we carry a wide selection of high security locks we are able to make sure your business is as secure as possible all while staying within your budget.
Really want to kick start your residential security? Use our 10% off a new lock offer to save money on the Master Lock NightWatch Deadbolt lock. We recommend the NightWatch Deadbolt when looking for a new lock for your home if you want to maximize your existing security. The NightWatch Deadbolt can help you to protect against thieves, even ones who have a copy of your existing key. With a simple flip of a switch you can activate the NightWatch feature of the deadbolt which locks the thumb turn into place and prevents even a working key from unlocking the door. A lock like this can help you to sleep soundly through the night knowing that no one, not even someone who has stolen or copied your key without you knowing, can enter your home.
For more information about of 10% discount for new lock installations please call our customer service representatives  who are standing by 24 hours a day 7 days a week ready to send the most skilled American Best Locksmith technician right out to your location to install you new lock whenever you need it.